How do I Choose the Best Liposuction Surgeon?
Liposuction is a serious medical procedure, so choosing your liposuction surgeon requires some real effort. Surgery offers different options, and your surgeon will decide with you which procedure best fits your situation. The liposuction surgeon plays a vital role in all aspects of your proposed surgery. Characteristics to look for when deciding on a liposuction surgeon include past experience, success rate, comfort level, training, and recommendations.
First, explore the area of liposuction surgery to find out as much as possible about the procedure. As with any surgery, liposuction can be dangerous and requires much thought and research. Ask your primary physician for suggestions on where to find good information about liposuction surgery. Your regular doctor may also be able to provide a reference for a local plastic surgeon.
The Internet offers a wealth of liposuction surgery information, but not all of it is true and trustworthy. Only use reputable Web sites when seeking liposuction advice. Official medical association sites may provide detailed information as well as references for a liposuction clinic or cosmetic surgeon.
Look through your local yellow pages and newspapers for plastic surgeons in your hometown. Many plastic surgery offices advertise in local publications, and some use Web sites to list services and provide background information on the practice. Call different doctors to gather details about your surgery. Ask for specifics regarding how long the procedure will take, how many times the doctor has performed the surgery, and how best to prepare for liposuction.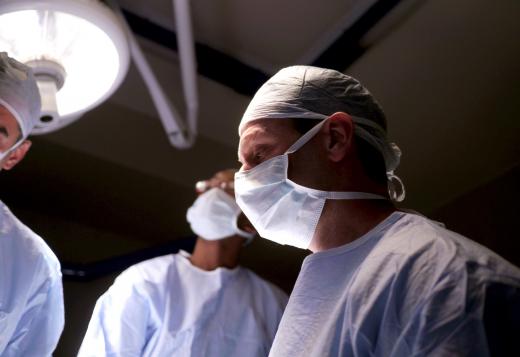 Follow up on information received from the doctor's office by doing a little investigating. Check online news archives for recent press coverage or reporting of negative cases. Ask doctors for references, and contact them to see what they say about the liposuction surgery. If possible, look at photographs of successful surgeries to get an idea of what your results might look like.
Meet with the doctor before deciding to have liposuction surgery to get a feel for his bedside manner. You should be comfortable with your liposuction surgeon, and this can only be determined by spending time with the doctor. Take the time to ask about the surgeon's personal experiences doing liposuction. Find out whether he or she is new to the field or has been doing it for many years. Inquire about educational background, recent training, familiarity with the latest techniques, and association memberships.
Other considerations that may play a role in choosing the best liposuction surgeon for you include insurance coverage and cost. While price should not be the determining factor, you must be sure you can afford the surgery before making a commitment. The liposuction clinic may offer a payment plan to ease the financial burden. Beware of any cosmetic surgery practice that presents unrealistic offers or claims.
AS FEATURED ON:
AS FEATURED ON:

By: robynmac

Medical professionals are listed in the phone book.

By: fivepointsix

The liposuction surgeon plays a vital role in all aspects of a proposed surgery.