How Do I Choose the Best Leather Purse?
A leather purse is an excellent, durable, and stylish option for daily use. Leather is one of the most popular materials for handbags for this reason, and therefore it is available in many different styles and colors. While choosing the perfect leather purse for yourself is entirely a matter of personal preference, there are some important factors to keep in mind to ensure you are satisfied with your purchase. For practical use, the size of the bag, the number of compartments it contains, and the length of the strap are all important considerations. Consider also the way the bag is made, such as whether it is hand-stitched or machine-made, as this is a great indicator of durability.
It is best to begin by considering how you will use your leather purse in order to determine the size you need. If you'll use it as a daily bag for carrying all your regular items, you probably need a bigger bag, than if you want to use it as a small cocktail purse. In that case, a leather wristlet might be a better option. Of course in considering the size, you must consider the weight as well; leather is a heavy material, so big bags can really weigh your shoulder down, and may even start to hurt after a while.
If you are purchasing a larger leather purse, you probably want to choose one with a few different inner compartments to make it easier to find your items without needing to dig through your bag. In addition, consider the type of strap; if possible, try it on, and see whether or not it stays in place on your shoulder. A cross-body bag with a long strap can be great if you'll be running around a lot and want your hands free, but most people prefer medium-length straps that can be worn on the shoulder or carried in the hand.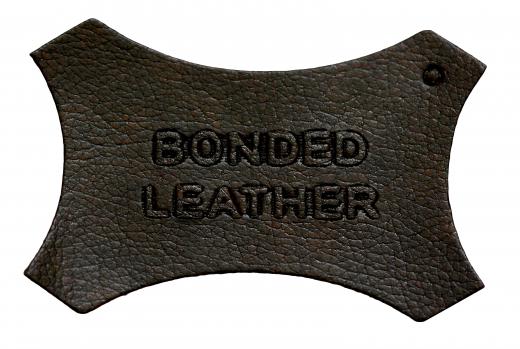 Be sure to check the stitching on a leather purse as well, and ensure it is sturdy. Handmade bags are some of the most durable, but also the most expensive. Be sure to check the zipper or any other closures to make sure they work smoothly and feel sturdy. Otherwise, the way you choose a leather purse is entirely based on the style and design that you like; leather purses are available in virtually any color imaginable, and can be purchased in stores or ordered online, for even more variety and options.
AS FEATURED ON:
AS FEATURED ON:

By: Sam D'Cruz

A leather purse.

By: Jim Mills

Bonded leather, which is sometimes used to make purses.

By: Malgorzata Kistryn

Style is an important factor to consider when selecting a leather purse.