How Do I Choose the Best Lanolin Lotion?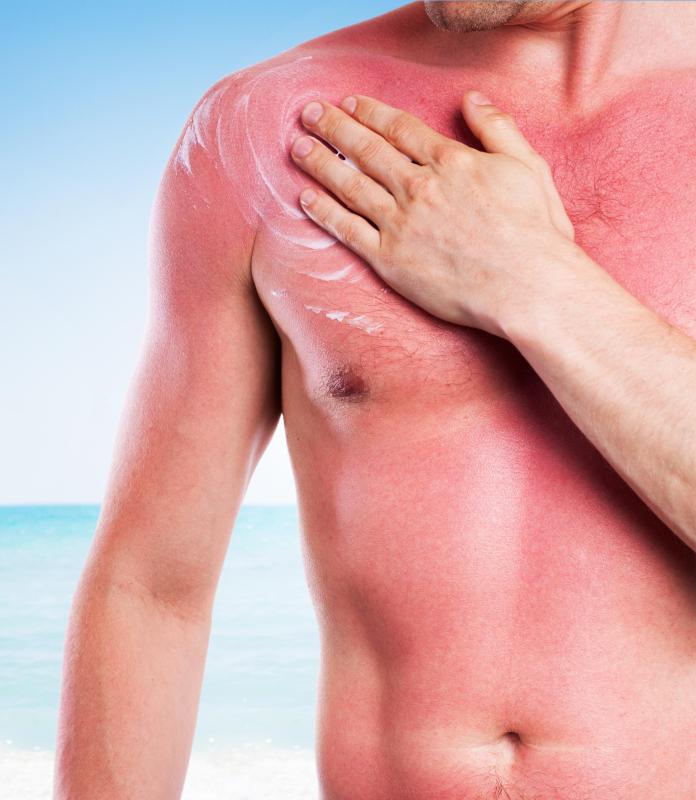 The best lanolin lotion for those with sensitive skin is 100% pure lanolin, while those with more broadly affected dry skin who require a daily use moisturizer may prefer a blended lotion. Pure lanolin is free of added chemicals or fragrance, making it ideal for use for sensitive skin, babies, and nursing mothers. Blended lotions provide the protection of lanolin as well as the moisturizing effects of aloe vera and shea butter. These additional ingredients do somewhat dilute the primary lanolin, but are also more easily absorbed into the skin.
Lanolin is a waxy substance that is derived from the sebaceous glands of woolly animals, such as sheep. It is typically extracted from the wool of the animal after it has been shorn. This product is naturally water resistant and moisturizing. It protects skin from harsh weather conditions, and aids it in retaining its natural moisture.
Individuals who are sensitive to topical skin creams and fragrance can benefit from purchasing pure lanolin lotion. This type of cream is comprised of 100% pure lanolin with no chemical additives. It is available as anhydrous and hydrous. Anhydrous lanolin cream has a waxy texture, similar to petroleum jelly. Hydrous lanolin cream has been mixed with water and is somewhat more creamy and lotion-like in texture.
These creams provide the full protection and moisturizing characteristics of lanolin. They are not diluted by additional chemicals or fragrances, making them hypo-allergenic. This type of lanolin lotion is often recommended by doctors for use on infants to treat diaper rash. It can also be used by nursing mothers to ease the dry, cracked, and irritated skin that can surround nipples during frequent nursing. It is safe for use on both types of sensitive skin, and is not harmful if ingested by the newborn.
Lanolin's natural texture is waxy and somewhat greasy, which can be inconvenient for those working with their hands throughout the day. Blended lotions have the ability to dry into the skin quickly, while still maintaining a protection barrier against drying elements, such as weather, water, and chemicals. These blended creams may be more easily spread across the body as well, making certain formulas ideal for use over large affected areas of skin, such as sunburns, wind burns, and wide spread psoriasis.
Lanolin lotion may be used to treat sunburns and windburns.

Moisturizing lotions that contain lanolin may benefit people who have sensitive skin.

Lanolin is derived by the sebaceous glands of sheep and other woolly animals.

Lanolin lotion may be used by nursing mothers.

Lanolin lotion may be used to treat diaper rash.

People with cracked heels may benefit from lanolin.

Newborns typically have extremely sensitive skin.