How Do I Choose the Best Kids' Pajamas?
When shopping for kids' pajamas one might be surprised at the wide variety available. Narrowing down the selection by type of pajamas, fabric, cost, and design can help you navigate through the many choices. Size is also an important consideration since childrens' pajamas should fit properly for both comfort and safety reasons. Pajamas should be soft, comfortable, and machine washable for the easiest care. Evaluating all of these criteria will help you to find the best kids' pajamas.
Pajamas are typically a matching set containing a pair of pants and a top. The pants can be long pants or shorts and girls' pajama pants also come in capri lengths. Pajama tops provide even more choices, including short or long sleeves, pull overs, and button downs. Neckline options include crew neck and V-neck. When selecting kids' pajamas consider the child's preference for sleepwear along with other factors such as the climate, average temperature in your home, and the season.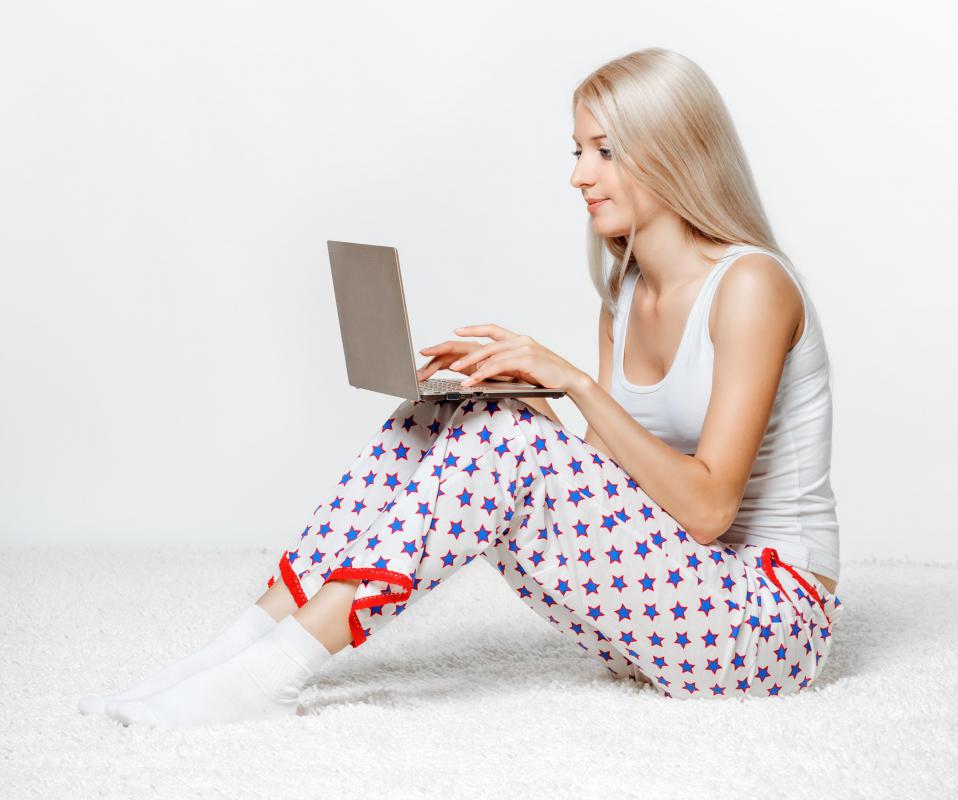 Seasonal pajamas are an option for those who live in areas where the climates change. Often, summer pajamas consist of shorts and tops with short sleeves or spaghetti straps for girls. They also tend to be made from lightweight and breezy fabrics to keep the child cooler while sleeping. In contrast, winter pajamas have long pants and most often come with long sleeved tops. Heavier materials such as flannel and fleece are often used to make winter pajamas and help to keep a child warm.
Children's pajamas vary in style depending on the child's age. One-piece pajamas that zip or snap from the ankle to the neckline are the most common type of pajamas for infants. Toddler pajamas are available in both one and two-piece sets, and some two-piece sets have snaps to secure the top to the pants. For older children, most kids' pajamas are two-piece sets. One-piece, footed pajamas are available in most children's sizes.
Kids' pajamas come in a wide assortment of design options, including solid colors and patterned prints. Character pajamas are also widely popular and can depict images or pictures of superheroes, cartoon characters, and television, movie, or music personalities. If your child is old enough, consider letting him choose his own pajamas from a few you have selected.
The price of pajamas varies depending on the type of pajamas and the store where you are shopping. A good way to save on pajamas is to look for sleepwear sets that have multiple pairs of pajamas, such as a top, a pair of pants and a pair of shorts. Looking for a sale or purchasing pajamas on clearance are also ways to save on kids' pajamas.
By: philip kinsey

Flannel pajamas are popular in winter months.

By: trgowanlock

Kids' pajamas come in a wide assortment of design options, including solid colors and patterned prints.

By: Serg Zastavkin

Some people don't like nylon pajamas because of their tendency to stick close to the body.