How do I Choose the Best Kids' Lawn Mower? (with picture)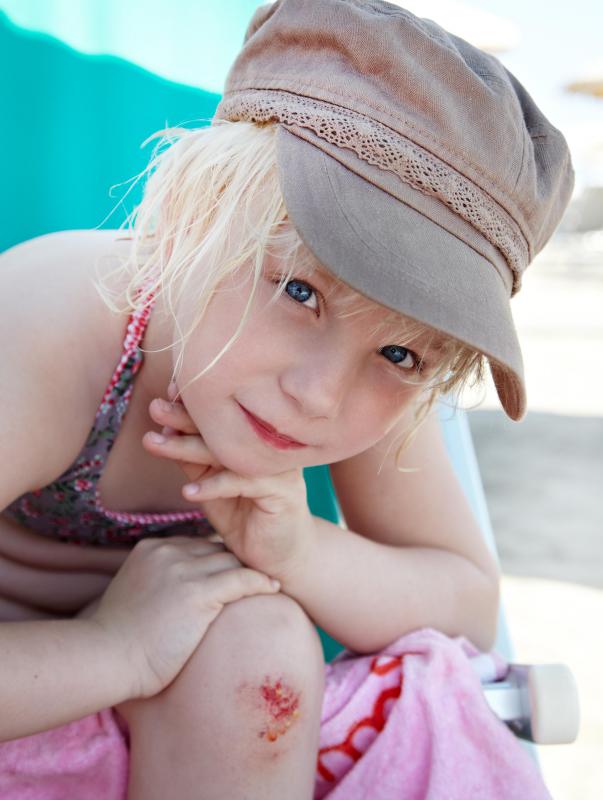 Choose the best kids' lawn mower based on age appropriateness, durability, and safety. For instance, if the toy is intended for ages five and up, don't buy it for a two-year-old. Kids' lawn mower toys may have small parts that are easily removed and could pose a choking hazard for a younger child. Compare the features of several of the styles you're considering. If it is to be used outdoors, choose something with a heavy construction, as outdoor kids' toys are generally prone to rougher play.
A fun lawn mower toy for your child may be basic or may have several functions and features. Some feature a bubble-blowing mechanism that very young children and toddlers may enjoy. Others make realistic sounds when the toy is pushed or when the child turns a knob. If some features are too complicated to use, however, your child may lose interest.
Pre-school-aged children and toddlers may enjoy a toy lawn mower that also focuses on learning. This type of toy may help your child develop coordination as well as creativity through play. For the little ones, musical tunes may play with a push of an over-sized button or as the toddler pushes the toy.
Assuming the kids' lawn mower you plan on buying is not intended for a surprise present, take your child along with you when you shop for this toy. Let him give it a test run so he can get a feel for how the toy handles. If he loses interest quickly and moves on to another toy, that could be an indication that you have picked out an unsuitable toy.
You may want to choose a kids' lawn mower that features a space-saving design. Some of these play lawn mower toys feature a fold-down handle that enables easy storage. Some are also manufactured by big-name companies that deal with lawn products and equipment.
Another thing to consider is whether you want a simple push-style kids' lawn mower or would prefer a battery-operated model. With a battery-operated model you will have to deal with the cost of replacing batteries regularly, however you child will probably have more features to play with. If you choose one that runs on batteries, purchase alkaline batteries for long use.
If you don't mind spending more money and prefer a toy that your child can ride on, consider a lawn mower tractor. This is a ride-on toy that one or two children may occupy at the same time. These models generally run on a rechargeable battery pack.
Toys that are used outdoors are often used roughly and need to be sturdy and stable.