How Do I Choose the Best Kannada Movies?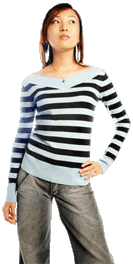 The Kannada film industry, "Chandanavana" in the Kannada language, is located in the State of Karnataka, India. It produces roughly 100 films a year, some of which are released in Australia, the US, and parts of Europe. Some Kannada movies are made in the Konkani or Tulu languages. Kannada cinema has a long history, and movies and movie reviews are available online for those trying to choose a Kannada movie to watch.
Many websites contain both critic's reviews and user reviews of current films. The site Now Running has a detailed "overview" link for movies that provides cast information, and the names of the producer, director, screenwriter, and cinematographer. Reviews from film critics provide plot summary and other relevant information about the film. There are also links to movie stills, pictures, and wallpapers. A movie directory has links to Tamil films and can be searched in other languages as well.
An online edition of Kannada Film News contains reviews of Kannada movies and cast and crew information about specific films. For those interested in the lives of particular film stars, the site contains a celebrity gossip section. This section has information about the lives, travels, and romantic interests of Kannada film actors. There is also information about Indian film stars in other regions.
For movie buffs interested in the history of Kannada cinema or who want to find or view older movies, the Kannada Films website has a list of movies from 1934 to 1982. Some of the listed movies have links to information about the actors involved and can be viewed online. There is also an overview of the origins and development of Kannada cinema. Kannada is officially recognized as a classical language by the government of India, and the site notes the influence of the language and literary traditions on Kannada movies.
Kannada Galatta, a weekly online movie news publication, has movie reviews, downloads, and trailers. A calendar lists upcoming events in the entertainment industry. For those interested in particular stars, there are "tweets" from Kannada actors about the projects they are currently working on. There is also a community page for discussions of films, actors, and directors. In addition to Kannada language films, there are also movies in Hindi, Telugu, and Tamil.
Chitraloka film portal contains many interviews with Kannada actors. There is a list of the top rated and most viewed Kannada movies, and there are links to actor and actress profiles. A special section lists all the movies that have won Karnataka State awards in various categories. There are also many movies in several genres available online.


Woman with hand on her hip