How Do I Choose the Best Iron Bedroom Furniture?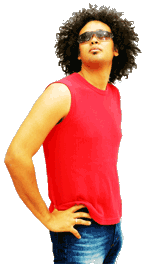 To choose the best iron bedroom furniture for your home, consider the amount of detail in the design as well as the number of pieces and the color. Since iron dressers typically aren't available, choosing a chest of drawers along with the other furniture can be a good idea. Chests with a light, airy feeling tend to work best as iron bedroom furniture usually evokes the same mood.
Iron beds are available in many different styles and colors. Choosing twin beds with headboards that look attractive when placed side-by-side can give you the option of creating a king size sleeping surface by pushing them together. Iron bunk beds designed to also be used as traditional twins are another versatile choice if you have children but want the furniture to be useful beyond their childhood room. Some metal beds have both head and foot boards, while others don't. Decide which type of iron bedroom furniture would best suit your home.
A metal dresser may work well with an iron bed and tables. Be sure that the colors coordinate at least in lightness or darkness. Black metal can be dramatic and ideal for rooms with strong or neutral colors. White-painted iron bedroom furniture is more soothing and suitable for beach style homes or cottages. White iron furniture can also look very romantic, and you can pick pieces with as many intricate scrolls as you wish.
In a home that is mainly contemporary or modern in style, consider silver-toned iron without too much detail. Coppery brown iron furniture with a gritty texture can work wonderfully in rustic decors or in homes with a warm color scheme. This type of iron bedroom furniture can look unusual and striking when mixed with the right shades of blue in a color scheme. Whatever color of iron furniture you choose, make sure it looks flattering with your wall color.
If an iron bed you like isn't sold with matching night stands and you have space in your bedroom for these, consider choosing these tables with glass tops. The glass mixed with the openwork design of iron bedroom furniture can add to the airy look. If you have enough floor space in your room, an iron bookcase can be a nice addition both for looks and for storage. A full-length mirror with an iron, openwork border or a metal screen is another piece you may want to consider.
Man with hands on his hips