How do I Choose the Best Interior Paint?
To choose the best interior paint, you will first need to decide whether you want latex or oil-based paint. You will then need to determine what type of finish you want the paint to have; flat or matte paint, eggshell, satin, semi-gloss, or high-gloss. Each type of interior paint may work better in a different location or for a different purpose; so, it is important to consider the advantages and disadvantages ahead of time.
Oil-based paint was very common at one time, but it is rarely used anymore. It has very strong odors, is extremely difficult to clean up if a spill occurs, and takes at least 24 hours to dry; in addition, it does not hold up very well over time. Latex paint, on the other hand, is water based, is easy to clean up, dries quickly, and lasts a much longer time on the wall. Oil paint may be used on metal surfaces, but latex paint is typically the best choice for interior paint.
Then, you must choose between flat, eggshell, satin, semi-gloss, or high-gloss paint. Flat or matte paint has no sheen to it whatsoever; it is good for hiding imperfections on walls, and is frequently used on ceilings as well. It can be difficult to clean, however. Eggshell and satin finishes are great choices for interior paint for almost any wall; they each have some shine, with satin being slightly shiner than eggshell. The shine makes them easier to clean, and many people use satin paint in children's rooms.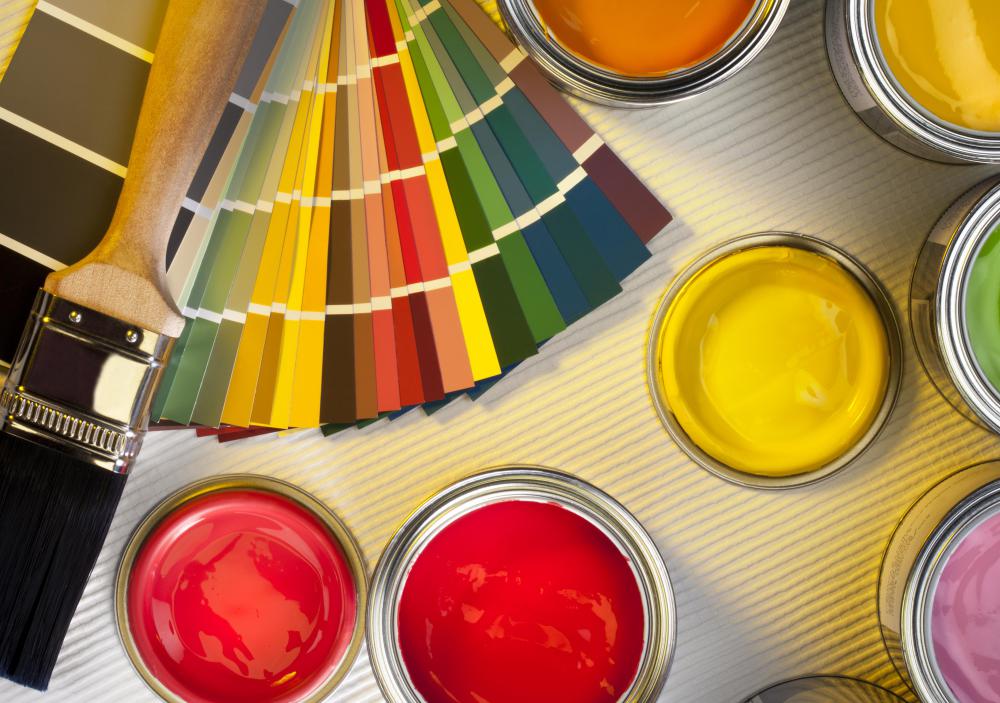 Semi-gloss and gloss paint are quite shiny, and the easiest types of interior paint to clean. These are often used for painting woodwork and trim in a room; they may also be used for painting wood furniture. Some people use semi-gloss in a kitchen or bathroom as well, where the walls will need to be washed regularly. On the other hand, paints with a great deal of shine tend to highlight imperfections on walls, such as uneven plaster.
Aside from choosing the type of paint, the only other consideration you will need is the color. Paint can now be created in virtually any color imaginable; many home improvement stores are now able to match paint colors to other items, such as fabric samples. When you are choosing interior paint, do not forget to use primer on the walls first, and create a smooth, uniformly colored surface on which to add paint colors.