How do I Choose the Best Instant Hot Pack?
Many people use instant hot packs for a variety of purposes. Uses can be as varied as thermotherapy for sore muscles, tendons, and ligaments, or as a portable way of staying warm in emergency circumstances and during outdoor winter activities. To choose the best instant hot pack, it is important to consider the intended use of the hot pack, whether it requires a protective wrap or provides one, and what features a particular instant hot pack provides. Some instant hot packs are used only once, while other types of hot packs are reusable. In either case, it is also useful to understand the science behind the function of hot packs.
It is common for instant hot packs to be used for a wide selection of purposes. Some of the most popular are sports-related. Athletes — whether professional or those of the weekend variety — often use hot packs to help relieve the symptoms of pulled or strained muscles and to help provide some pain relief without the use of over-the-counter pain relievers. For this intended purpose, reusable instant hot packs are considered useful, because they can easily be reset to provide heat relief almost indefinitely. Many people who choose the reusable option do so because it is usually the more economical choice.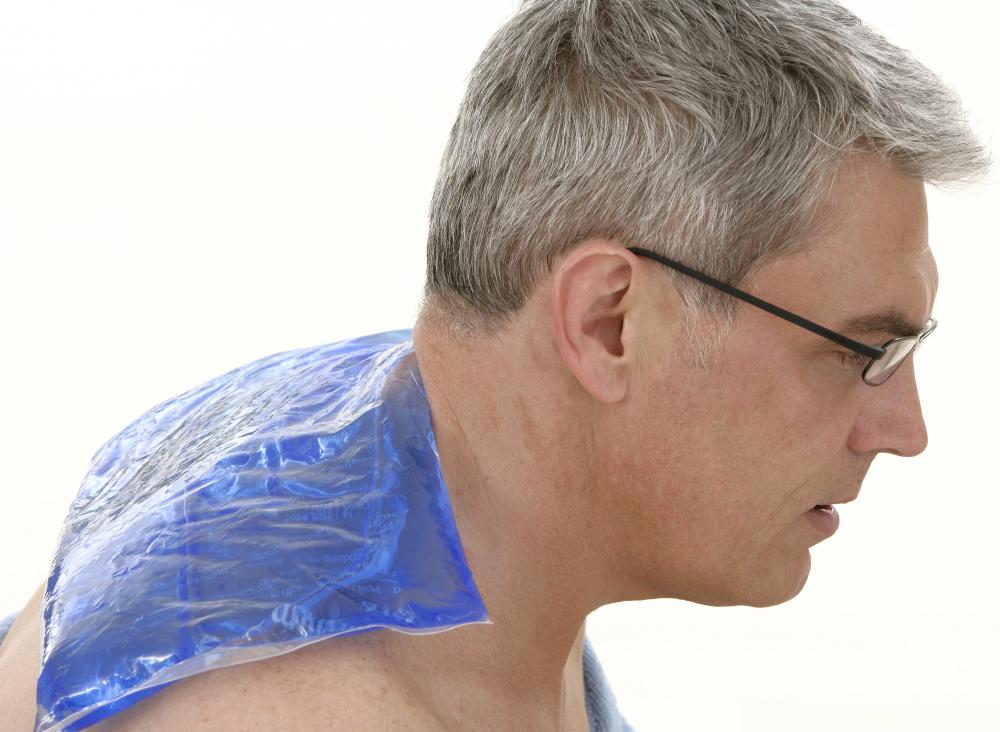 Having an instant hot pack on hand in the car or camper is also common, especially in regions that experience severely cold winters and other serious weather conditions. Hot packs are used to provide much needed heat in the event a person is stranded in the cold by vehicle trouble or stuck in the snow and ice. Most weather and car experts recommend keeping items such as instant hot packs and blankets in the trunk of the vehicle for situations such as these. Many drivers and campers consider a one-time-use instant hot pack to be the best choice in such circumstances, because there may not be a readily available way to reheat a reusable hot pack and they aren't expected to be needed for long.
An instant hot pack is designed to be able to heat and reheat within its own environment, known as a closed system or reaction. Most hot packs contain a metal disk that, when manipulated, starts the chemical reaction of sodium acetate gel inside the pack. At room temperature, sodium acetate is in a clear gel state. By applying pressure to the metal disk, the movement is enough to prompt salt in the compound to crystallize, resulting in the production of heat. This heat is then used for warmth, pain relief, muscle relaxation, or for whatever purpose heat is needed.
People with frequently sore muscles and joints might benefit from reusable hot packs.

Portable instant hot packs help people stay warm in the winter.

An instant hot pack is able to heat and reheat in its own environment.

Having an instant hot pack nearby is common in regions that experience cold winters.