How Do I Choose the Best Ice Cream Gift?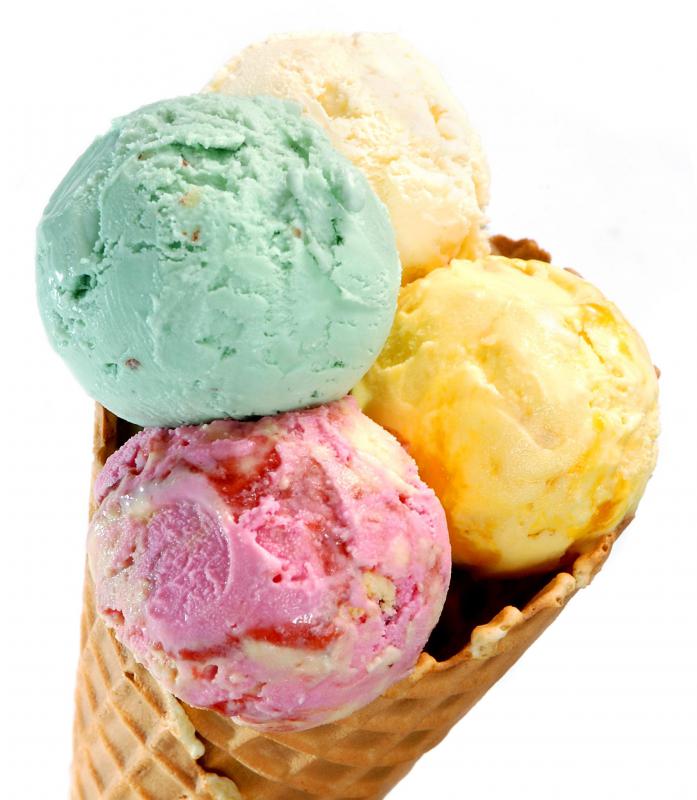 If you are choosing a gift for an ice cream lover, consider your budget, the types of ice cream that he or she likes, and the locations of various ice cream businesses. As ice cream is a frozen product, an ice cream gift will typically not include actual ice cream. Instead, you might give the person an ice cream maker, dishes for serving ice cream, or an ice cream gift certificate that he or she can use at a local ice cream parlor. You can also contribute to the gift's theme by wrapping the gift in an ice cream–themed box or gift paper.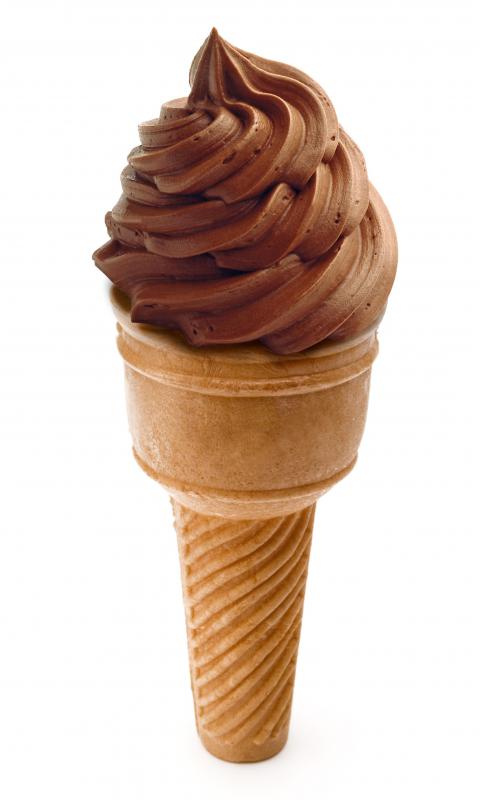 Many people enjoy ice cream either on a regular basis or as an occasional treat. An ice cream gift is often suitable for many different people, particularly those for whom it is difficult to purchase gifts. Perhaps the easiest type of ice cream gift that you can buy is a gift card or certificate that can be used at a local retailer. Try and find out if the gift recipient has a favorite place and purchase the gift card there. If you know that the recipient has a preference for specialty ice cream, such as sugar-free or dairy-free products, be sure that you purchase a gift card at a business that offers these types of ice creams.
In addition to or instead of a gift card, you may also want to give the person some ice cream–specific utensils and serving dishes. These can include scoops, spoons, and serving dishes. If you know that a person enjoys making or serving ice cream at home, you could also include a selection of typical ice cream toppings, including hot fudge, sprinkles, and chopped nuts. Some specialty stores sell gourmet hot fudge, butterscotch, and caramel toppings, and including a few of these in your gift can make it memorable.
If your budget for an ice cream gift is relatively high, you may wish to consider the purchase of an ice cream maker. Not everyone wants to take the time to make ice cream, but if you know that the gift recipient enjoys cooking, an ice cream maker may be appreciated. There are different types of ice cream makers on the market, so you will want to select one that fits your budget but that is also capable of making the amount of ice cream that the gift recipient may wish to produce on a regular basis.
An ice cream cone.

Soft serve ice cream.

One popular ice cream gift is a serving set with a scoop and dishes.

Ice cream toppings may include syrup.

An ice cream maker.