How Do I Choose the Best Hyperpigmentation Home Remedies?
Choosing the best hyperpigmentation home remedies is largely a matter of personal preference, and a trial and error approach can be used to find out which of these remedies are the most effective in an individual situation. Some of the most popular home remedies for lightening darker areas of skin include the use of vinegar, lemon juice, or potatoes. Avocado, papaya, and milk may also serve as effective home remedies. Food allergies should be considered when choosing home remedies for hyperpigmentation in order to avoid any negative reactions.
Vinegar and lemon juice are often used as hyperpigmentation home remedies. When using vinegar, apple cider vinegar seems to have no additional benefits than regular vinegar, so the type is merely a matter of choice. A cotton ball can be used to apply the vinegar to the skin as a cleansing agent before gently rinsing the affected area and allowing it to air dry. Lemon juice or lime juice can be used to lighten the skin and may be even more effective when mixed with honey. The mixture is allowed to remain on the skin for 10 or 15 minutes at a time and can be used on a daily basis.
Potatoes and avocado are reported to be effective hyperpigmentation home remedies. Slices of raw potato or the juice from the potato can be applied to the affected areas of skin for about 30 minutes per day in order to lighten the skin. Mashed avocado is thought to be effective at reducing skin pigmentation, although those with latex allergies are typically advised to avoid using this remedy.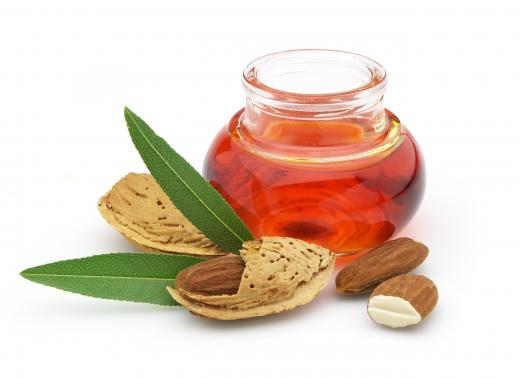 Papaya and milk are relatively well-known hyperpigmentation home remedies. Green papaya contains chemicals that are reputed to exfoliate and cleanse the skin and may help to reduce skin pigmentation. Milk has been used for centuries to soothe and soften skin and is believed to treat hyperpigmentation issues as well. The milk may be applied to the skin alone or it can be mixed with other ingredients and used as a facial cleanser. Some of the most popular additions to milk include hydrogen peroxide, orange peel, and almond oil.
While most hyperpigmentation home remedies are considered safe, a doctor should be consulted if bothersome symptoms such as skin irritation, chest pain, or difficulty breathing occur after using these treatment methods. Allergic reactions can range from mild to potentially fatal and should be evaluated by a health care professional. It is also important to make sure that the hyperpigmentation is not caused by an underlying medical condition that should be professionally treated.
AS FEATURED ON:
AS FEATURED ON:

Orange peel is often used for hyperpigmentation.

By: Dionisvera

Almond oil can help enhance the appearance of skin.

By: anjelagr

Papayas may be used as hyperpigmentation home remedies.

By: oriori

Avocados are used as a home remedy for hyperpigmentation.

By: anjelagr

Slices of raw potato can be applied to the skin in order to help lighten it.