How do I Choose the Best Home Security Keypad?
Choosing the best home security keypad doesn't have to be difficult. You simply have to know what you want out of home security keypad. Features and capabilities can vary between models, but you generally can expect to choose between keypads that are light-emitting diode (LED) or alphanumeric. To choose the best home security keypad, you will have to consider things such as the functions you want it to have, your experience with electrical wiring, how many sensors you want and whether you want to employ any dummy keypads in your security system.
To buy the best keypad, you have to become familiar with what a home security keypad does. Keypads can arm and disarm a home security system, monitor sensors, facilitate security system maintenance and act as a platform from which to customize home security functions. Decide which functions you want to be able to perform from your keypad. Then, make sure that potential keypads are capable of performing those functions.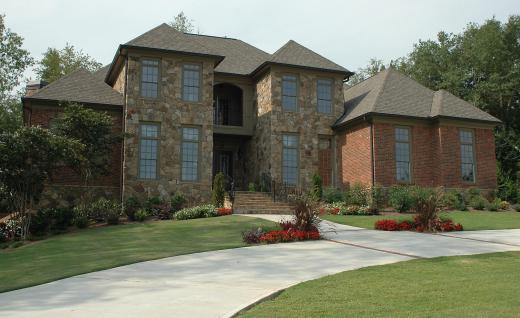 You should take your knowledge about wiring and electrical systems into account when choosing a home security keypad. Wired alarm keypads can require intricate installation for the keypad to work. If you don't have a background in electrical systems, you can choose a wireless keypad instead. Many wireless keypads can be installed with little to no working knowledge of electrical systems and wires.
Consider how many sensors you intend to install on your home security system. Homeowners who install fewer than five sensors into their alarm systems typically choose to buy LED home security keypads. LED keypads are simple to operate, can come with a few physical push-buttons to ease usage and light up to indicate alarm system statuses. These keypads also can let owners know what the battery levels are of each component of the alarm system.
If you want to install more than four sensors into an alarm system, you can opt for a alphanumeric home security keypad. It's not uncommon for these types of keypads to come with liquid crystal display (LCD) screens that can be operated by touch. Keypads like these have reputations for relaying detailed information about the home security system and the areas that are protected by it. Installation of alphanumeric keypads can be easy, because step-by-step instructions can appear on the screen or even can be spoken through the keypad's speakers.
If your goal is to install keypads to make it appear as if your home is protected, your best bet is to purchase dummy keypads. Dummy keypads are non-functional keypads. They look just like operational keypads but lack certain components to make them fully operational. Homeowners who purchase dummy keypads usually install them near doors or windows so that would-be intruders can see them easily.
AS FEATURED ON:
AS FEATURED ON:

By: itsallgood

Home security systems can be costly, but they are usually worth the investment, especially in nicer homes that are prime targets.

By: Kenishirotie

Alarm systems with keypads enable owners to turn the system on and off, monitor sensors, perform maintenance and create customized settings for the alarm system.