How do I Choose the Best Home Security Alarm System?
Your family gets the best value for your money when you select the best home security alarm system. The best home security alarm systems should contain enough features to make one-time and monthly expenses worthwhile. Your choice of the best home security alarm system should also take into account system coverage and service. You should also learn as much about the reputation of a security company before purchasing an alarm system. These criteria help you determine which home security alarm system is best for your needs.
The ideal home security alarm system is one that is affordable within your household budget. For example, security companies charge one-time installation fees for their personnel to travel to your house and install the system. You will also need to pay monthly fees for ongoing monitoring and emergency contact services offered by the system provider. It is critical to compare all security system providers in your area to find the best deal. The rule of thumb with security systems is to err on the side of a basic system and then upgrade later when necessary.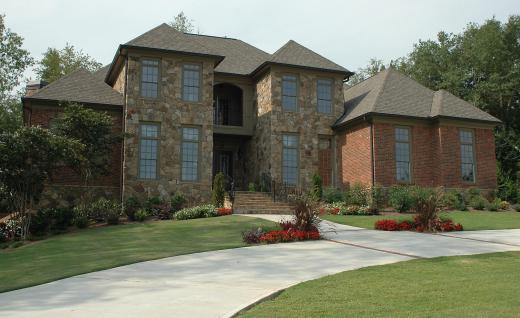 A home security alarm system should generally provide comprehensive coverage. The best systems feature a control panel that is easy to use but capable of monitoring all points of entry. Your system should include perimeter alarms and motion sensors that can detect infiltrators 24 hours a day. You can request an upgrade to your home security system once these features prove effective. Top home security systems utilize closed-circuit television (CCTV) and infrared cameras to protect against stealth attacks.
Home security alarm systems must be responsive in all situations to keep your family protected. The best systems on the market cover all points of entry including doors and windows. A security system that does not stay operational during power outages is ineffective. Your alarm system should also bypass the security company to contact the police directly during break-ins. The top security companies ensure that their systems provide 24-hour service and offer extensive warranties to handle all contingencies.
Your selection of a quality home security alarm system relies on a thorough review of the home security company's reputation and business practices. A review of a security company's website should reveal any awards or plaudits issued by industry organizations. Company brochures and advertisements feature testimonials from past customers outlining why they chose their system. You can also do a general Internet search by company name. The most reliable source of information on home security systems may, however, be your neighbors. Ask them for recommendations about which home security company they consider the best.
AS FEATURED ON:
AS FEATURED ON:

By: itsallgood

Home security systems can be costly, but they are usually worth the investment, especially in nicer homes that are prime targets.

By: Kenishirotie

A home security system should feature a control panel that allows homeowners to monitor all entrance ways.

By: Brian Jackson

Top home security alarm systems use night-vision technology as well as closed-circuit cameras.