How do I Choose the Best Home Furniture?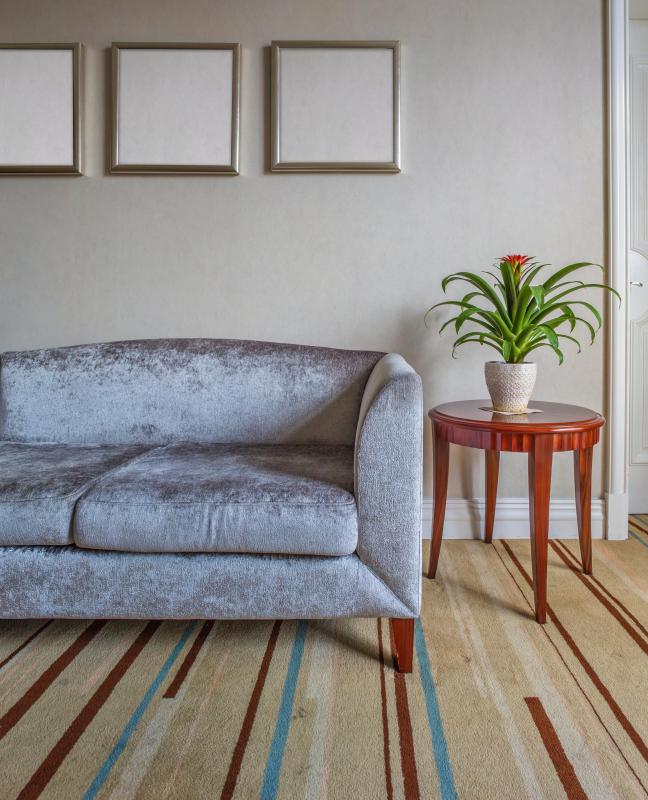 The best home furniture should meet four important requirements. The first two requirements are rather practical; the home furniture should be within the household budget and should also meet the needs of the household while fitting well into the available space. The second set of requirements are based on personal taste; the home furniture should be comfortable and should fit into the aesthetic of the home. The best first step when searching for furniture is to first find a few furniture companies that have items that are both aesthetically pleasing and within one's budget. This can be done simply by browsing online showrooms and flipping through a few catalogs.
Once a few possible companies have been chosen, make a list of the pieces of home furniture that need to be purchased, their capacity requirements, and the amount of space that they can take up. It's important to measure and take the measurements on shopping trips. Many home furniture showrooms have information on the dimensions of each piece, but it never hurts to bring a compact tape measure just in case. Capacity requirements are an important thing to consider. For example, when purchasing a desk for a home office, it is important to consider how much storage space the desk should include. This will help the shopper to decide between a desks based on their built-in drawers and cabinets.
For people who are very interested in color coordinating their home furniture, it is a good idea to take fabric swatches, paint samples, or both on shopping trips. This is a good way to figure out how a couch, side table, coffee table, arm chair, or any other piece of home furniture, will fit in the room where it will be placed. This is especially useful when choosing between fabrics, finishes, or tones of leather for home furniture. Sometimes bringing photos of the room or rooms to be outfitted is helpful.
Don't forget about the option of purchasing second-hand or antique furniture. These furnishings can add a historic spirit or retro flare to a home. With antiques, however, it is especially important to pay attention to dimensions and bring a tape measure on shopping trips. This is because antiques often predate standard sizing. Also, remember that antiques and second-hand furniture can often be refinished, reupholstered, stained, or painted so that they pieced fit perfectly into the aesthetic of a room or set of rooms.
By: zhu difeng

A living room color palette can make a room feel cohesive.

By: Greentree

Decorated lampshades can complement a variety of home furnishing styles.

By: sergey02

Budget, aesthetics, and size are important things to consider when choosing new living room furniture.