How do I Choose the Best High Chair?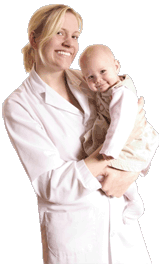 There are several factors to consider when choosing the best high chair, including the material used in manufacturing, how the high chair fits in with space requirements, and the safety of the product. High chairs are available in a variety of sizes and styles and are suitable for infants and toddlers, with some designs made to convert as the child grows. Most parents use high chairs during meal times to allow the child freedom in learning to feed him or herself, and this important piece of baby furniture is also often used to contain a young child for short periods of time as the caregiver sees appropriate, such as during craft projects and seated play time. The most important elements for any high chair are durability and safety.
Modern high chairs are made from a wide assortment of materials such as wood, metal, and plastic. The best high chair material depends on the preferences of the family. Wooden high chairs are the most traditional and are often chosen to complement the family's dining set. High chairs made from metal are also popular, are usually designed to fold up, and can be stored easily when not in use. Many new parents choose plastic high chairs for their durability and easy clean up options.
Regardless of the material used in the high chair construction, many parents feel the comfort and security of the baby is the most important element in choosing the best high chair. It is common to find high chairs with padded seats and backs as opposed to the hard wood or metal seats of the high chairs used in previous generations. Many models also come with feet rests for the child, and experts believe this feature adds to the child's sense of security.
Good safety features are imperative when selecting the best high chair for the baby's needs. Some of the common safety features found in modern high chairs are waist straps to ensure the child can not slip under the dining tray, adjustable trays to help stabilize the child, and plastic guards to keep small fingers out of the joints of the high chair. Most countries have safety governing organizations that oversee the safety and security of baby and child furniture,and it is advisable to consult the approved list before selecting a new high chair. In many cases, the approval seal may be located directly the chair's packaging.
Doctor with a baby