How Do I Choose the Best Hand Wood Planer?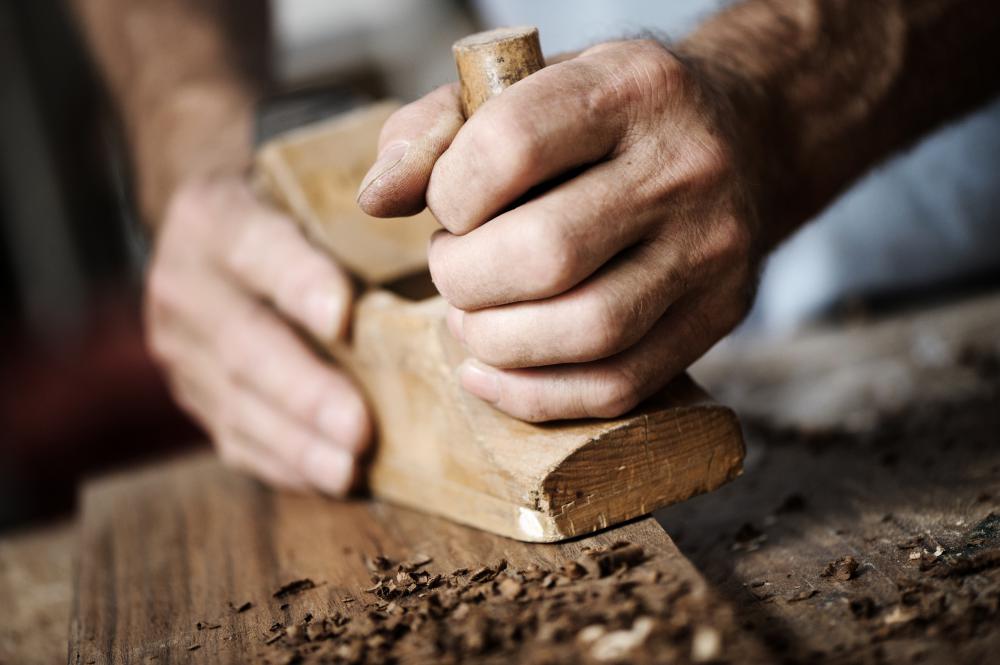 A hand wood planer is a manual tool that is used to smooth out any type of wood for a woodworking project. It may be a simple project, such as shaving a door down. Choosing the best hand wood planer comes down to evaluating a couple of different factors, including the project you need the wood planer for, price and settings.
While there are electric models available, a hand wood planer is a manual tool. There are also different wood planers that are best for different types of projects. For example, if your project involves doors, then a jointer hand wood planer may be the best option for your project. This type of wood planer is best to trim, square and straighten the edges of doors or with wood projects that have long boards.
Rough lumber projects that need smoothing, however, may be best suited for a jack wood planer. For smoothing or flattening the surface of boards, however, a smooth wood planer may be the best hand wood planer.
After considering the type of project you need the wood planer for, your next consideration is the price. Generally, hand wood planers are not expensive. This is especially true when comparing hand models to electric models. Along with suiting the purpose of the wood planer, you also have to make sure that the planer price fits into your project budget.
After the type of project and the price, the third consideration in choosing the best hand wood planer are the settings options the planer has. You want to find a wood planer that allows you to change and adjust the depth of the cut. For example, if you simply need to shave the edge of a door, you would want to set the planer on the shallow setting. If you take a huge chunk out of the door jamb, then the door may not shut properly and you may have to replace the door.
On the other hand, if you need the planer to make a deeper shave or cut, you want to be able to switch it. Otherwise, it can take you longer than necessary to shave or take the chunk out of the wood that you need to take. If it is a one-off project that you are buying the wood planer to complete, then simply buy the one that fits the need you have at hand. Multi-purpose planer, however, are better suited for consumers that will use the item on multiple wood projects.
Hand wood planers are used to smooth out wood.

Hand-operated wood planers are usually inexpensive tools, especially when compared with their electric counterparts.