How Do I Choose the Best Hand and Nail Cream?
Regularly applying hand and nail cream is a good way to keep the hands soft and moisturized, and to prevent the nails from becoming brittle or dry. To choose the best hand and nail cream, you will want to consider if you have any particular needs; for instance, anti-aging hand cream can help to lighten dark spots, while cream designed for sensitive skin might be a good choice for those who have allergies. Consider also whether you want a cream with a fragrance. Usually it doesn't matter, but if you wear perfume, it might interact in an unpleasant way with the existing scent.
It is generally a good idea to apply hand and nail cream at least once a day, and more frequently in the winter if the hands become chapped or dry due to the cold weather and dry indoor heat. Some people choose different hand and nail creams for day and evening. For instance, choosing a lighter cream for the daytime might be a good idea because it will keep the hands moisturized without making them greasy or slippery, while a nighttime cream can be heavier and more moisturizing so it can soak into the hands overnight. It might include ingredients such as cocoa butter or shea butter.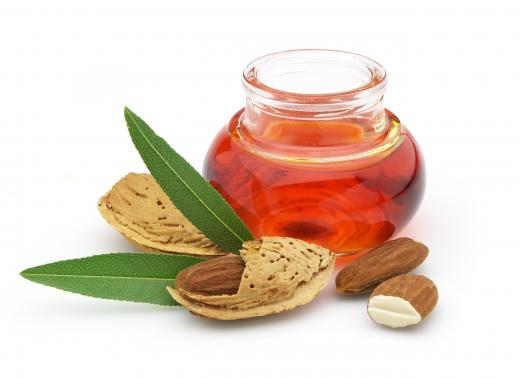 Hand and nail cream may also offer additional benefits. For those with aging skin on the hands, often characterized by dark brown spots, choosing a hand and nail cream designed to treat this is a good idea. These often include antioxidants such as vitamins A, C, and E, which help to repair sun damage. To prevent further damage, it is a good idea to apply sunscreen daily to the back of the hands; many people forget this, but it can make a huge difference in the long run.
For those suffering from brittle nails or cuticles that crack and peel, it is a good idea to choose a hand and nail cream that includes oils in the ingredients. Avocado oil or almond oil are great choices, and when these are massaged into the cuticles, they help to soften and repair them. Applying moisturizer thickly, then wearing gloves or even socks on the hands at night while sleeping, is a great way to treat the nails as well.
You might also consider whether or not the hand and nail cream has a fragrance. Some people enjoy hand cream with a fragrance, but those with sensitive skin might find it irritating. In addition, if it interacts with a perfume that is worn on the wrists, it may create an unpleasant scent.
AS FEATURED ON:
AS FEATURED ON:

By: Dionisvera

Almond oil is a soothing ingredient for dry skin.

By: StockPhotosArt

Massaging cream into the nails and hands several times daily helps keep them conditioned.

By: Peterfactors

Anti-aging hand cream can lighten dark spots.

By: Subbotina Anna

Hand and nail cream should be applied daily.

By: Tiler84

Hand and nail cream may help prevent cracking of the skin on the hands.