How Do I Choose the Best Halogen Bulbs?
Choosing the best halogen bulbs depends on the size, light quality and energy savings you are expecting. In most cases, a halogen bulb can be used as an energy-efficient replacement for a non-halogen incandescent, bulb but there will be noticeable differences in the light quality in terms of color and clarity. Most halogen bulbs are available in clear or frosted glass, and some may be available in colored glass; a clear bulb will produce a bright white light that is great for flood lamps and spotlights, while a frosted bulb will create a softer glow perfect for indoor light fixtures. Colored or tinted halogen bulbs are often used for headlights on cars. The most energy-efficient types of bulbs have an infrared-coated filament or are krypton-filled to extend the life of the bulb, lower the burning temperature and produce an even brighter light than other halogen bulbs.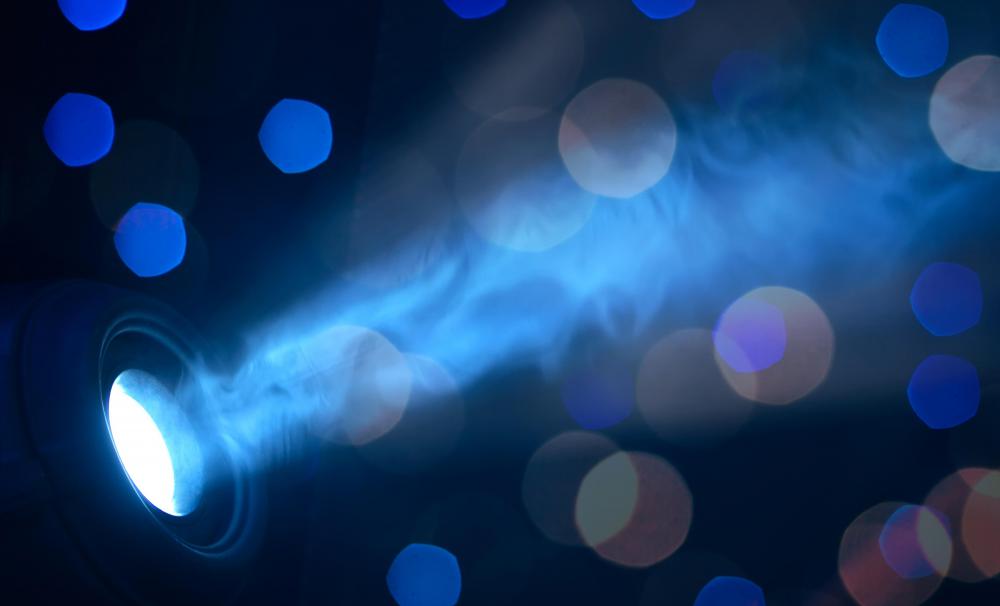 Knowing the correct bulb size is the first step in choosing the best halogen light bulbs. The requisite size is generally listed in a product manual or online manual, or written on the bulb. There are at least 16 halogen bulb sizes, including BR shape halogen flood lights, J type halogen light bulbs, and MR16 halogen bulbs. Some types are restricted to outdoor or indoor use, while others are suitable for either environment.
Once you know the size of the bulb you need, you may want to consider light quality in terms of the glass style and beam spread. Large lights such as halogen flood lamps and spotlights can have smooth or dimpled glass. A smooth glass surface generally has a narrow beam, while a dimpled glass surface creates a wider beam. Most types of halogen bulbs are available in clear or frosted glass styles. The clear glass creates a bright white light, while the frosted glass softens the glow and may be preferred for indoor light fixtures.
Halogen technology is designed to increase the life of the bulb and produce a brighter light. Halogen light bulbs contain halogen gas with tungsten particles that deposit and re-deposit on the tungsten filament within the bulb. The process extends the life of the bulb and keeps the inside surface of the bulb clearer, which ultimately produces a brighter, whiter light.
High-performance halogen lights have an infrared radiation coating on the filament or the bulb may be filled with krypton gas. The use of infrared radiation or krypton gas extends the life of the bulb beyond that of a standard halogen bulb. These bulbs also burn cooler than other halogen bulbs, so there is less heat generated when the bulb is in use. A high-performance halogen bulb is the most energy-efficient option for halogen lighting, and it produces the brightest light of all halogen bulbs.
Size and base type are considerations in choosing halogen bulbs.

The bulbs used in spotlight may have smooth or dimpled glass.