How Do I Choose the Best Hair Weave?
One important factor you should consider in choosing the best hair weave is the material, which generally falls into two categories: synthetic and natural. The synthetic weave is basically made of plastic that gives the extensions more shine, but this weave gets tangled easily. The natural weave is made from real human hair, which does not tangle as much and gives your hairstyle a more natural look. If you are putting on a weave for a short time, you can consider the synthetic weave because it is cheaper, but a natural hair weave is an investment if you are planning to wear the hairstyle for more than a month.
You should also choose a hair weave that closely matches your hair color, as you do not want to look like you are wearing a wig. People with darker hair have a much easier time finding a weave to match their hair color, but light-haired people will find many salons that customize their weaves by dyeing them in the color that matches the client's hair. You can also choose to add some highlights in your hair to update your style. These highlights usually come in the form of single strands that you can just weave into the area where you want your highlights placed.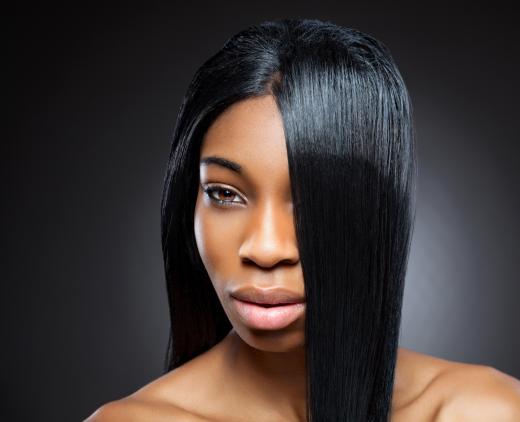 Another thing to consider is your hair type, whether it is wavy, kinky, or straight, as this will help you choose a hair weave that closely matches the texture of your hair for a more natural effect. Many human hair weaves come from Europe, Asia, and South America, so basing the texture on your ethnicity can make your decision easier. Weaves may use natural hair, but they still go through some chemical treatment to help retain their style even after several showers. If you want a straight hairdo, choose a weave that has a smoother texture and whose hair strands are thinner. People with wavy to curly hair can benefit from weaves that hold more texture, with thicker and coarser hair strands.
Aside from the material, the color, and the texture, you should also consider how the hair weave would be attached to your hair. Braiding is a common method where the weave is braided within your hair. The risk is that your hair might be damaged from all the pulling and curling, so regular oiling is important. Another technique is bonding, where a stylist uses a glue to attach your weaves near your scalp. The fusion weave is a method that uses hot wax to attach the weave to your sectioned hair. This technique may be the longest-lasting, but might also be painful when the hot wax is applied.


By: VeremeeV_1980

It is important to choose a hair weave that closely matches a person's natural hair color.

By: soup studio

The type of hair a person has, whether it be straight or curly, should be considered when choosing a hair weave.

By: and.one

Hair weaves can be for straight or curly hair.

By: alarsonphoto

Hair weave extensions can be made of synthetic or natural hair.

By: prudkov

Hair weaves may be particularly beneficial to individuals experiencing severe hair loss.