How do I Choose the Best Grommet Curtains?
Since grommet curtains are available with different sizes of metal-trimmed openings pressed into the fabric, you should pick the best size for your curtain rod. If you'll also be selecting a curtain rod when you purchase the grommet, or eyelet, curtains, there will be more leeway in the size of grommets from which you'll be able to choose. Larger sized eyelet holes, or grommets, look much more dramatic than smaller styles and the metal color tends to stand out.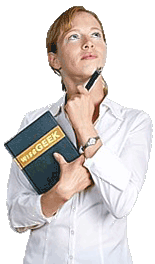 Most grommet curtains have silver-toned accents, so if you have another metal color, such as brass or copper that is featured strongly in your home, the metals may clash. It can be worth looking a little harder to find grommet curtains with gold-toned, brass, black or white hardware to better coordinate with your interior decor. If you are going to pick curtains with silver-colored grommets, purposely mixing metal colors in your home can create an eclectic, carefree look and make chrome or aluminum eyelet window coverings fit in well.
Modern interiors tend to suit larger curtain rods and grommet styles best. Smaller looks can appear too fussy and detailed for the clean lines and spaciousness associated with modern decors. Smooth-textured curtain rods, solid-color or graphic printed fabrics, and large metal grommets can capture the modern aesthetic. Romantic interiors, on the other hand, may be more flattered by smaller, more detailed grommets, a thin, textured rail or rod and floral printed fabric. More traditional or eclectic interior styles often look attractive in either large or small grommet curtains.
If you have a curtain rod that you're looking for grommet window coverings to fit on, make sure to take accurate measurements. You'll need to allow enough extra space for the grommets to slide easily across the curtain rail or rod. If you don't, the curtains are likely going to be difficult to pull open or closed. Grommet rings that fit too closely on the rail also tend to ruin the look of how the curtains usually hang in soft, even folds.
For most rooms, medium to light colors of grommet curtains tend to look better than dark jewel or neutral varieties unless you want light-blocking window treatments. Soft rather that garish accent tones can also work well if you want to add color to your living space. Patterned curtains offer an easy way to bring interesting prints into your home; consider coordinating different patterns in the same colors in throw pillows for a pulled together look.