How Do I Choose the Best Goose down Quilt?
To choose the best goose down quilt, consider whether you will be using it year round or only during colder months. If you live in a cold climate, you might want to consider a thick goose down quilt for extra warmth. You also need to choose the correct size to fit your bed. If you prefer something original, you might choose a one-of-a-kind handmade goose down quilt, otherwise you can choose from among mass-manufactured quilts. Thread count is an important factor as well, as a quilt with a high count will generally endure more washings than one with a lower thread count.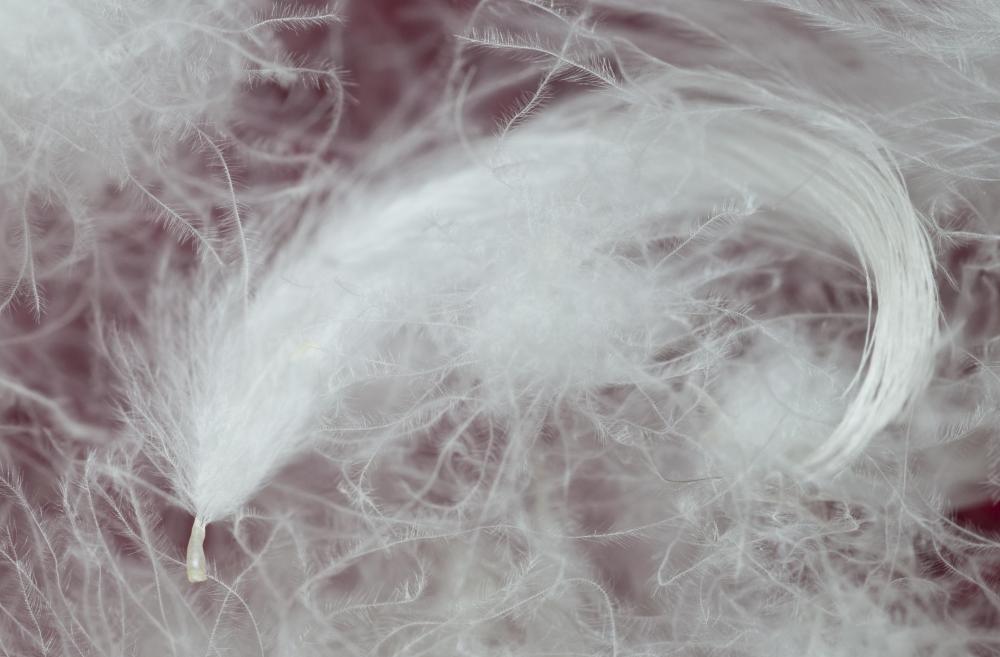 Choosing the ideal goose down quilt will be based upon personal preferences. Whether the quilt is filled with polyester fiber or goose down, the outer shell will generally be made of some type of synthetic material. Your quilt fabric options might include cotton, wool, polyester, or a blend. Many people prefer cotton or a cotton blend, as this is a durable material.
If you have allergies, consider a goose down quilt that has been specially processed to be contaminant free. During this process, the goose down feathers will be thoroughly washed and possibly treated to help prevent sensitivity issues. This process also helps remove allergens such as dust mites, which can be present in goose down feathers. A special antimicrobial treatment will help keep your goose down quilt fresh and free of allergy-causing irritants.
Consider the way the down quilt is boxed stitched. The boxes need to be stitched tightly to avoid shifting of feathers during use. If the quilt is made with over-sized boxes, the down might not be evenly distributed. If possible, lay the quilt down on a flat surface and examine it carefully. Run your hand over the quilt to determine if the feathers are evenly distributed.
Most goose down products use a gauging system known as fill power, and this can help you determine the overall quality of your goose down quilt. If the quilt has a 500 fill power, you may be compromising quality. Try to choose a quilt with at least 650 or higher fill power. If you can find a 700 or higher fill power count with white goose down, you are probably getting a superior quality quilt.
Lastly, consider color and design in your new goose down quilt. Try to coordinate the color of your quilt with the decor in your bedroom. Choose a quilt pattern or design that reflects your personal taste, or one that coordinates with your room's theme. You can even choose quilts of goose down designed with a holiday theme, such as Christmas or patriotic styles.