How Do I Choose the Best GN-120 Headset?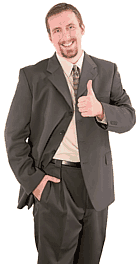 The GN-120 headset is a portable telephone headset microphone developed by the company GN Netcom. Choosing a good headset usually takes thought about its ergonomic form and boom style for comfort requirements, background noise level, and battery life. Range and accessories can also factor in. This model simplifies the process by providing variable configurations and booms, with varying degrees of sensitivity. Differences exist in seller price, service, and shipping.
More commonly known as a GN-120 headset, this name is a shortened version of its actual model number, GN9120 or GN-9120. An improvement on previous wireless headset standards, this variety represents a second generation of the company's cordless communications technology. It is known as a lightweight device with noise cancellation features, with extended talk time and range over previous models.
Form factor of a GN-120 headset adjusts to several configurations: it is characterized as a monaural, or single, earpiece set that attaches to the head by a band or a lightweight earhook, and is fixed with a microphone boom. Three varieties of boom serve different conditions of use. These include the sound tube, the midi, and the flex boom. The headset boasts wireless, secure 64-bit encryption communication originally used in military contexts. It's also designed for extensive talk time and range, to cover a common workday around a typical office workspace.
To differentiate the influences of boom styles, one simple rule of thumb is that the larger the boom, the less background noise it picks up. This model addresses the matter by providing three booms with the set. To choose the best boom for your needs, consider the normal activity and noise levels of your working environment. Looks may also factor in; some appear more bulky and others more futuristic. In quieter environments, it may be operator's choice.
First up is the sound tube. It is a slim transparent tube that ends in an in-line transducer for picking up the speaker's voice. This small boom extends toward the jaw to pick up vocal vibrations. A small form factor permits extended use with minimal discomfort.
With improved noise cancellation over a sound tube, the midi boom extends on a small plastic arm a short distance, ending about halfway down the face. Rounding out the set, the larger flex boom draws a microphone, encased in a sponge covering, all the way to the mouth. This variety serves best for noisy environments. Sets permit volume control, mute, and other remote indicators.
Besides form, other features can characterize a product and its user experiences. Noise cancellation, such as with this headset, permits a better voice signal and reduces bandwidth by minimizing background sounds. GN-120 optional accessories can include a stand and charger. A wireless remote lifter nudges a telephone handset up to allow users to answer the phone by clicking their headset from anywhere in the room. Adjustable size and ergonomic design may permit a comfortable, long-wearing personal fit.
Other specifications include 95-channel autoscanning over a 2.4 gigahertz (GHz) frequency band, a range of 300 feet (about 91.4 meters), and eight hours of talk time. Its 3.7-volt (V) lithium ion (Li-Ion) batteries recharge in an hour and a half. Headband comfort is enhanced with leatherette cushioning. The headset sports indicators for online, link-up, mute, and battery recharge.
Some sets like this one feature acoustic shock protection in order to prevent audio peaks from sudden noises. Before selecting your headset, check that it is compatible with your phone system; these units are generally universal. For the best assurance, test your product with your system to ascertain how it may impact the sound quality of your telephone communications.
Select among reputable sellers with products within the standard industry price range; be wary of exaggerated discounts and unusual claims. As a rule, it's a good idea to purchase from a seller who offers a warranty. Pay attention to shipping fees and other potential added costs.
Round out your research by reading customer reviews. User experiences may provide useful information not found on a product's features list. The wireless capabilities of a GN-120 headset free an operator from the desk, permitting multiple-party conference calls while on the move.


Businessman giving a thumbs-up