How do I Choose the Best Glitter Yarn?
Choosing the best glitter yarn depends on the project that is to be made from the yarn. In order to choose the appropriate yarn for any given project, several things must be considered, including yarn gauge, yarn weight and what the yarn itself is made of. Depending on the needed gauge, weight and drape, several types of yarn might work well for your specific project.
One good way to choose the best glitter yarn is to purchase a single skein of the yarns that look promising for the given project. Knitting or crocheting sample swatches of these yarns will give a good idea of the look, feel and drape of the final product, and it will enable the knitter to determine the yarn's weight and gauge. From these swatches, it will be much easier to determine the best yarn for the final product. Other elements to consider include the ease of knitting, the tendency of the yarn to split while being worked with and how much of the glittery fibers show after the yarn has been knitted.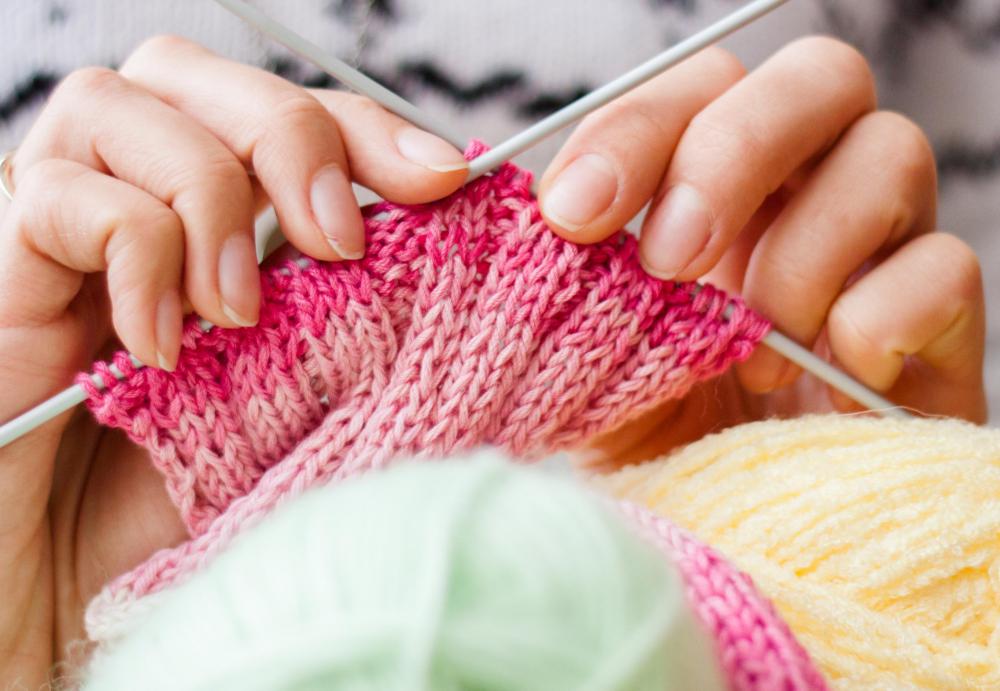 Considered a novelty yarn, glitter yarn is a type of yarn in which the standard yarn fibers are spun together with glittery or even metallic fibers to give it a reflective look. Garments or other items made from glitter yarn will look as if they have had glitter scattered over them, letting them glint in the light. Appropriate for a wide variety of projects, from toys to novelty garments to evening wear, glitter yarn adds interest to whatever item is constructed from it.
Glitter yarn has added fibers that give it it specialized look, so it can have a feel and drape that are different from those of yarn made only from the base material. For example, a regular nylon yarn or acrylic yarn usually will have a slightly rougher feel than a regular silk yarn or angora yarn. Glitter yarn made from the same materials tends to be a bit stiffer and rougher because of the metallic or reflective fibers spun in with the base fibers.
For this reason, a glitter yarn might not be the best choice for a garment that is meant to be worn close to the skin. If the item is a purse, hat, shawl or a novelty item of some sort, though, glitter yarn is likely to work well. Glitter yarn also works well as a trim for various small items, adding texture and interest.
By: Paddler

Ladder yarn with glitter can be considered novelty yarn.

By: Ekaterina Lin

Like any yarn, it is important to achieve the specified gauge, or stitches per inch, when working with glitter yarn.

By: apelavi

Some glitter yarn features metallic fibers spun with regular fibers to create the glittering effect.