How Do I Choose the Best Girls' Abaya?
An abaya is a long over garment that resembles a cloak worn by Muslim women and girls as part of dressing modestly, or hijab, as required by Muslim tradition. The best girls' abaya is made from material that is well-suited for current weather conditions, fits well, and is in the style preferred by mother and child. Comfort is important when choosing an abaya for a young child. Fashion is often important when an older child or teenage girl is wearing an abaya. Abaya styles come in a range of colors, materials, and fashions.
Some retailers offer girls' abaya in limited sizes, so choosing an abaya from a retailer that makes the garment to fit the child's measurements is a good choice. If the active child's abaya is too long, it could present a safety hazard. The abaya should cover the female body from the neck to the ground. If the garment is too long, the child may trip and fall, causing injury. In addition to choosing the color, a few retailers will ask for the child's height, dress length, shoulder width, and sleeve length. This ensures the abaya fits perfectly and covers everything required by a traditional modest garment.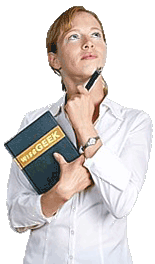 Fashionable abayas in material and designs that are appealing to children are a good choice for children who do not want a traditional plain black abaya. The choice is largely up to the mother and child. Often girls' abayas are available in fashionable styles, colors, and materials. A denim abaya in a jeans type of style provides the teenage or older Muslim child with something fashionable to wear. A girls' abaya with embroidered detailing turns a plain garment into something more fun to wear.
Traditionally, a girls' abaya is manufactured with lightweight crepe materials. Crepe works well in the warm months, while cotton or linen is a good choice for the cooler months. To avoid having to iron a cotton or linen garment, choose one with spandex or elastane that will keep it free of wrinkles.
Another thing to consider is the hijab to go with the girls' abaya. The hijab is the scarf-like head covering. Many girls' abayas come with a matching hijab. This presents a unified appearance and eliminates the need to find a hijab to match the outfit.
AS FEATURED ON:
AS FEATURED ON:

Woman holding a book