How Do I Choose the Best Gap Analysis Software?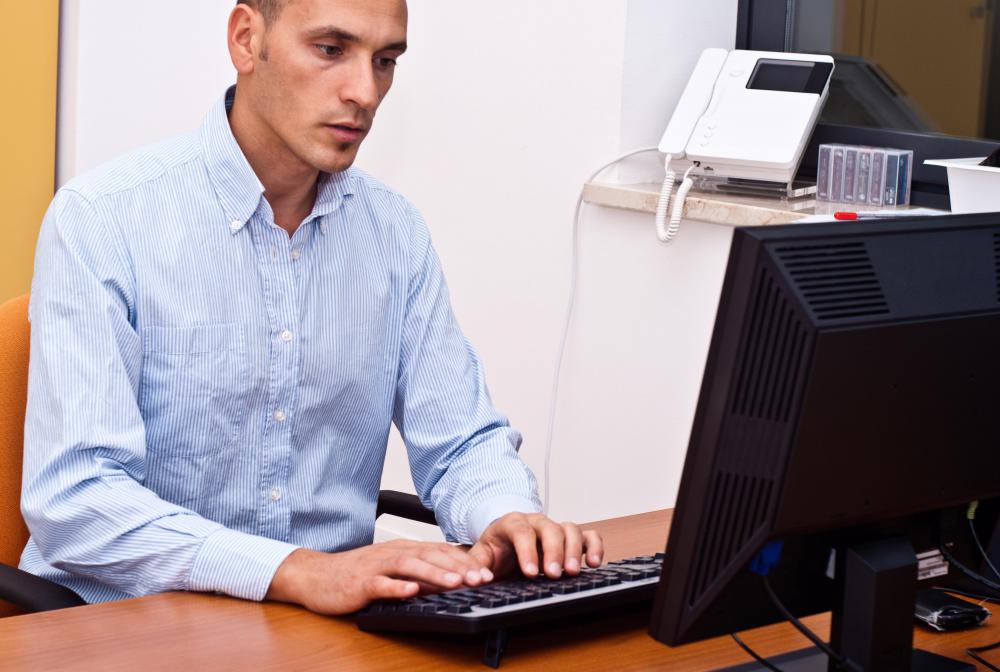 The best gap analysis software will vary depending upon the company and the metrics that need to be determined. Many gap analysis software programs assist users in comparing the actual performance of a company with its potential performance. The purpose of gap analysis is to determine the differences, or gaps, between the resources that a company has at its disposal and the resources it needs to accomplish its goals and objectives. A gap analysis software program should be able to provide users with a side-by-side comparison of the resources needed and available, and allow users to make assessments based on the results. Once the assessments have been made, the user will be able to create a plan that will hopefully reduce the gap between the current position of the company and its future goals.
Although there are numerous gap analysis software programs available on the market, one of the most popular programs is simply a gap analysis spreadsheet. This basic form of gap analysis software is extremely versatile and compatible across multiple platforms. The spreadsheet serves as an effective way for users to record data from each business area measured and obtain a visual representation of the immediate steps that need to be taken in order to accomplish future goals.
Proprietary gap analysis software programs are specifically designed to measure popular key performance indicators, performance scores, and revenue levels. The benefit of a proprietary software program is that it has been created to conduct wide variety of gap analysis without any technical input from the user. The negative aspect of this type of software is that rarely does a program provide all of the metrics needed by each company that uses it. This lack of customization can be detrimental for some purposes and businesses that choose to use a proprietary gap analysis software application should ensure that it has the ability to be customized for their specific needs.
An efficient gap analysis software program should be able to compile a variety of data and give its user the critical information needed to create a viable action plan to meet future objectives. The best gap analysis software can come in the form of a spreadsheet, survey, or proprietary software program. The only major requirement for this type of software program is that it be able to visually represent the business's plan and the related resource gaps.
The best gap analysis software can come in the form of a spreadsheet, survey, or proprietary software program.

A gap analysis can sometimes reveal that a performance indicator is set too high given current market conditions.