How Do I Choose the Best Fruit Acid Peel?
A fruit acid peel is designed to treat specific types of ailments that exist on your face, and the procedure can also be used periodically for anti-aging benefits. When considering a fruit chemical peel, you need to determine which kind of acid is the most beneficial for the condition that you are attempting to treat. Some over-the-counter peels are available, but fruit acid facials generally come in the form of prescriptions, or are used in a dermatologist's office. Although fruit acids might not seem as harsh as other facial chemicals available, they still carry the risk of side effects, especially during early usage.
Fruit acid peels are classified as light facials that exfoliate the skin's outer layers, as well as improve overall tone and texture. Once you have identified your particular face ailment, then you can determine the proper type of peel to use. Cosmetically, a fruit acid peel can be helpful to reduce dark spots, but they might also minimize deep wrinkles. Some individuals rely on certain forms of fruit acid solutions on a regular basis to combat recurring acne problems.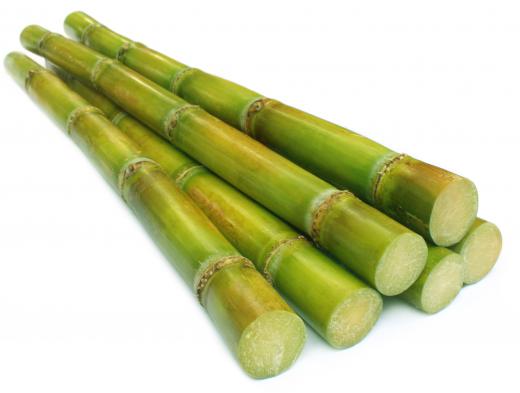 The ingredients in a fruit acid peel can vary depending on the form of facial used. Citric acid peels are some of the most common because they are used to rejuvenate a variety of skin types. Glycolic acid peels are made from sugar cane, and they are commonplace in anti-aging facials. For acne treatment, you might consider choosing a malic acid peel because it helps to inhibit excess sebum in the pores.
These types of skin peels are most commonly sought after at the dermatologist's office, where a professional can monitor the process as well as minimize any potential side effects. In some cases, a doctor will also prescribe complementing fruit acid products, such as cleansers, to be used at home in conjunction with your office treatments. Over-the-counter fruit acid peels are also available, but you should keep in mind that the active ingredients in such products are usually not as strong as those used in professional versions.
Facials that utilize fruit acids are considered to be mild compared to others that contain ingredients, such as phenol and trichloroacetic acid. Still, many people experience minor side effects after using a fruit acid peel, including redness and burning. The effects are attributed to the acid's removal of the outer skin layer, and the discomfort usually decreases relatively quickly with each peel. If you continue to experience painful and persistent side effects after using face peels, then you should stop using the products and contact a doctor immediately.
AS FEATURED ON:
AS FEATURED ON:

Glycolic acid peels are made from sugar cane.

By: Leah-Anne Thompson

Fruit acid peels should improve the skin's texture and tone.

By: ipag

There are a number of fruit acid cleansers and peels available for home use.

By: Piotr Marcinski

A fruit acid peel may be used to minimize deep wrinkles.

By: belahoche

Fruit acid peels may be used in conjunction with other types of skin care treatment.

By: Tyler Olson

A pharmacy worker or beauty professional may be able to make recommendations about which type of peel will best fit a person's individual needs.