How Do I Choose the Best French Entree?
The best way to choose a French entree is in context with the rest of the meal, as the entree should especially complement the main course. The entree is served after soup, hors d'oeuvres, and the fish course and before the roast or first course. If the first course is a roast or hearty item, then a French entree should be light. When the following course is lighter, then the entree may be heartier. A wise host should also consider special tastes and dietary needs of dinner guests and cater to any special concerns when choosing a French entree.
As the main course is the focal point of the French meal, all other courses should complement the main course in texture, ingredients, and appearance. For example, if a roast is the main course, then the French entree that precedes it should probably not be a bacon and gruyere containing quiche Lorraine, which is quite rich. Likewise, it's a good idea to consider the preceding courses when choosing a French entree. If a fish course will precede the entree, a smoked salmon and dill crepe probably should not be served.
Some of the most popular French entrees include quiches, soufflés, and crepes. Tarts, gratins, and gnocchi are also commonly served. Although these might sound like complicated dishes to prepare, some of them require a minimum of time to make. Sometimes fillings of quiches, tarts, and crepes can be prepared a day or two ahead of time and finished right before the meal is served. This can be a consideration when choosing a French entree to serve, especially if other courses require more or less preparation.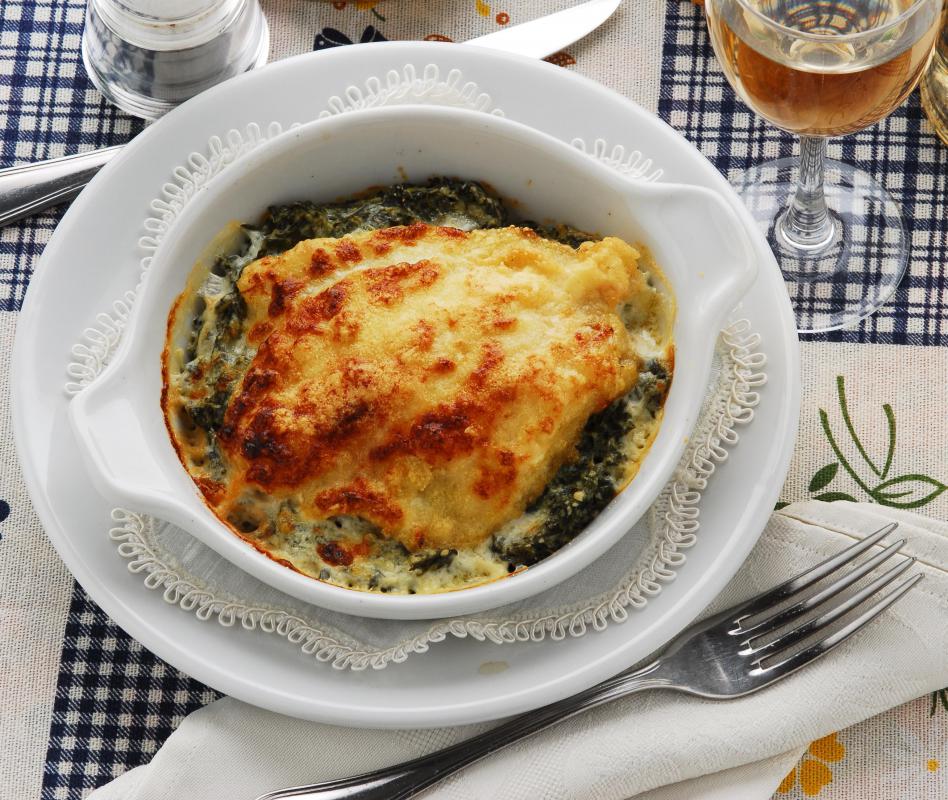 The host of a French meal should be sensitive to the rising incidence of food allergies and other health conditions, which might limit the ingredients that can be used in the meal. A good host will find out if there are any concerns beforehand in order to prevent any embarrassment on the part of host or guests. This will also prevent any guests from going hungry at the table for lack of anything suitable to eat.
When ordering a French entree in a restaurant, it can be helpful to keep these guidelines in mind. If in doubt, the food server or chef can be a valuable resource to aid in making a decision. The server can also help suggest a good wine pairing and will know which entree is freshest.
It's important to remember that the meaning of entree is different in France and England than it is in the US. The course that precedes the main course in Europe is the entree, while in the US the entree refers to the main dish that follows the appetizer, soup, and salad.