How do I Choose the Best Flooring Tiles?
When choosing the best flooring tiles for a project, there are several factors to consider such as the appearance of the tiles, the material they are made from, and the tiles' resistance to breakage and wear. Some of the most commonly used types of tiles are made from natural stone, porcelain, vinyl, and ceramic. These floor tiles can be installed and used with a great deal of success in the bathroom, kitchen, and entrance halls to homes and businesses, and can also be used for outdoor applications. Some tile materials lend themselves more effectively to specific uses. For example, stone and ceramic tiles are better suited to outdoor uses than vinyl or porcelain flooring tiles.
The first feature most people consider when choosing flooring tiles is the appearance of the product. Vinyl, porcelain, and ceramic tiles usually have more uniform color and designs, as they are man-made and can be customized to the client's specifications if necessary. These tiles are available in a variety of sizes, shapes, and color patterns. Natural stone flooring tiles are incredibly popular as well and, depending on the type of stone selected, may offer a rough, natural appearance or a smooth and elegant appearance.
Materials used in the creation of the flooring tiles is a very important consideration as well. Any tile chosen should display solid, well-constructed edges to prevent breaking during or after the installation process. Vinyl tiles are typically used for kitchen and bathroom floors, and are water resistant when installed properly. When choosing ceramic or porcelain tiles, most home improvement experts recommend selecting a product with a slip resistant coating or mildly scratched surface to prevent accidents when the tiles are wet. Natural stone tiles, such as those made from granite or slate, are usually quarried with slightly rough finishes and are well suited for use in bathrooms and kitchens.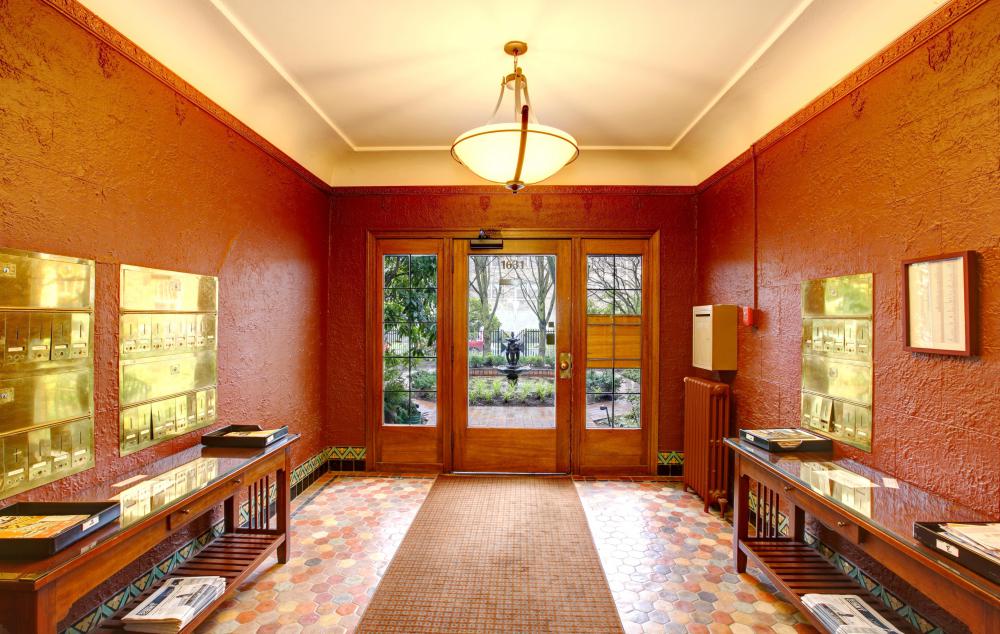 Another factor to consider when selecting flooring tiles is their durability and resistance to wear and breakage from everyday use. Regardless of the type of tile, consumers should closely examine the tile to ensure the edges of the product are uniform and solid to prevent breaking due to foot traffic and other stressors. Most tile products offer information pertaining to the breaking strength on the packaging. The breaking strength is the degree of pressure the manufacturers estimate the tile can withstand before breaking. Especially for high traffic areas, this measurement is crucially important.