How do I Choose the Best Family Planning Program?
Family planning, defined by the World Health Organization as allowing "individuals and couples to anticipate and attain their desired number of children and the spacing and timing of their births," is an important part of health care for many people around the world. There are a number of things to think about when choosing a family planning program, ranging from accessibility to the philosophy of the program.
While many people use "family planning" interchangeably with "contraception," a family planning program is actually about much more than just preventing pregnancy. A large part of family planning involves having a discussion about the number of children an individual or a couple would like to have, and determining the most appropriate timing and spacing of those children. This means that a family planning program will also include advice and consultations for people who are ready to get pregnant, or who are currently pregnant. Family planning also encompasses general reproductive health, and a good family planning program should offer routine exams in addition to advice and support for family planning.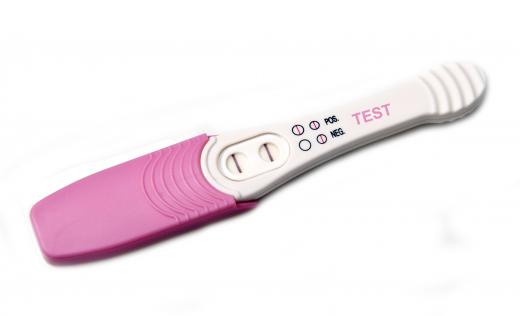 One thing which people may want to think about when choosing a family planning program is their own beliefs about contraception and their personal approach to family planning. Some devout Christians, for example, might not feel comfortable at a clinic which promotes the use of hormonal and barrier methods of birth control, and might prefer a family planning program which offers advice and assistance with natural family planning methods such as the rhythm method. Conversely, a teenager who is trying to protect herself from pregnancy might prefer a more comprehensive family planning program which provides extensive information about all of the options available, along with counseling about sexuality and safety. Likewise, couples working on family planning together might have different needs than an individual who is concerned about family planning needs.
The options offered by a family planning program are important, and many such programs list their options in their brochures or on their websites. A couple planning on a child in the near future might like to work with a program which provides prenatal care and support, for example, while someone who confidently believes that he or she does not want children might want a program which focuses on contraception, including permanent sterilization methods. Family planning can also include fertility treatment for couples who are having difficulty conceiving, in which case people may want to consider the success rate of the program's fertility treatment options.
Convenience can also be a concern. Family planning is more effective when people can attend regular counseling sessions and checkups, and when patients who have been prescribed birth control medications can pick them up easily so that they do not miss doses. A family planning program should be located in a location which is easy to reach, and it should have hours which will accommodate a patient's schedule. Potential clients may also want to think about fees, and whether or not a family planning clinic offers sliding scale or payment plan options for people who lack the ability to pay.
AS FEATURED ON:
AS FEATURED ON:

By: Lsantilli

Family planning programs are usually designed to prevent unplanned pregnancy.

By: Syda Productions

There are a number of benefits to delaying pregnancy until the parents are prepared for a child.

By: matka_Wariatka

Family planning programs include the use of contraceptives.

By: Rob

Family planning programs often involve discussing the number of children a family would like to have, as well as the timing of those children.

By: WavebreakMediaMicro

Prenatal care may be included in a family planning program.