How Do I Choose the Best Facial Mask? (with pictures)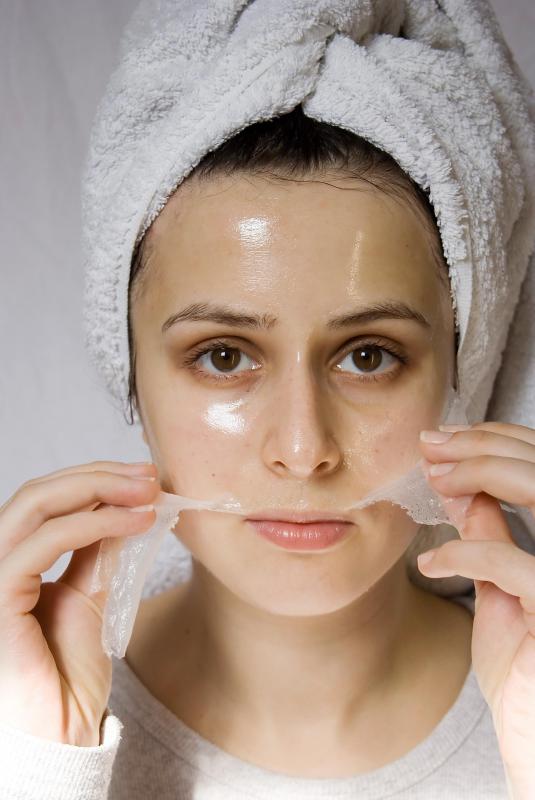 Choosing the best facial mask depends on knowing your skin type and your unique skin needs. Dry skin will benefit the most from a moisturizing facial mask, oily skin needs a clarify mask to absorb oils and close pores, and brightening or pore refining masks will best suit aging or dull skin. The best facial mask for any skin type can be generally purchased at drugstores or beauty supply stores or made at home from natural ingredients, depending on your personal preference.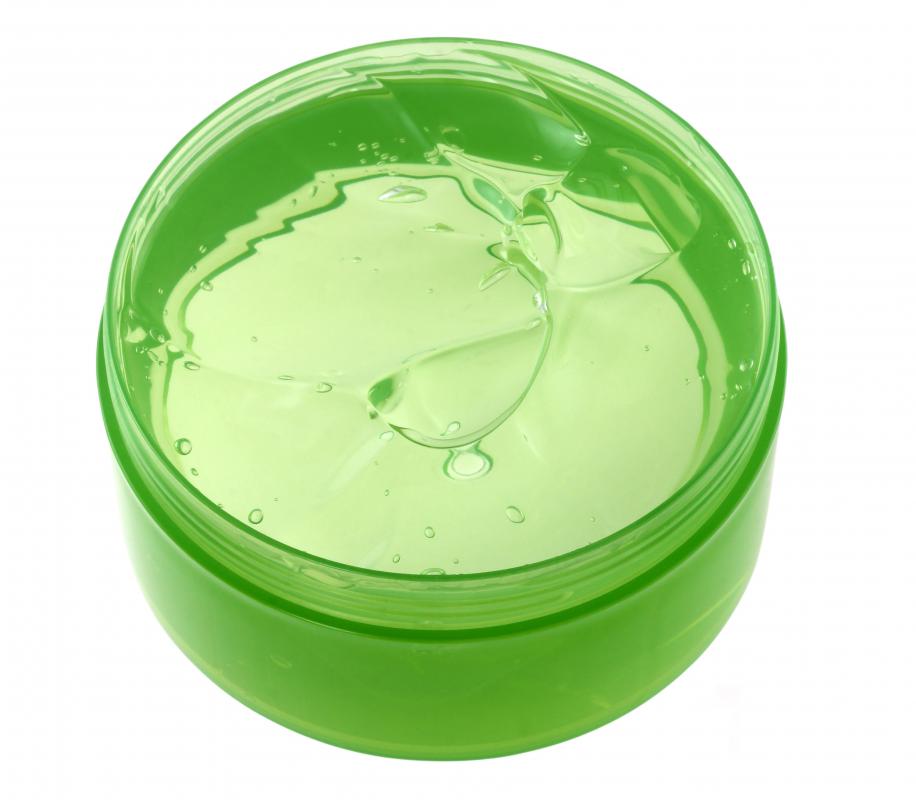 If you have dry skin, your best facial mask will emphasize moisturizing and hydrating ingredients. When purchasing a hydrating facial mask for dry skin, look for ingredients such as vitamin E; natural oils such as olive, jojoba, or tea tree oil; aloe; or natural butters such as shea butter or cocoa butter. To make a hydrating facial mask at home you can often find natural oils in health food stores or apothecaries, but you can also turn to easily accessible ingredients such as honey, cucumber, yogurt, or milk. A moisturizing face mask is usually of a creamy or gel-like consistency and might not harden before removal like clay or egg white masks.
The best facial mask for oily skin will typically be made from natural clay or mud that will deeply cleanse and draw out impurities in the skin. Clay and mud masks have astringent properties that help them reach deep into pores and pull out dirt, makeup, oil, or any other irritants trapped inside that can lead to breakouts. Additionally, clay and mud masks help absorb excess oil, which leaves your skin shine-free. While clay masks can be made at home, you might find the ingredients more difficult to come by and opt instead for a pre-made version. If you want to make a pore-tightening facial mask for oily skin at home, however, you can instead whip an egg white to a foamy consistency.
If your skin is dull or aging, you will want to brighten your complexion by choosing a facial mask packed with antioxidants and, most likely, some moisturizers. Some people with aging skin still find their complexions oily, but many people find that they require extra hydration as their skin becomes less supple with age. Anti-aging masks can be found in creams or gels, but they can also come in the form of a cloth sheets soaked in vitamin and mineral oils or extracts that are laid over the face and pressed onto the skin. These are a good choice if you are in a hurry or do not want to deal with the mess of other masks. The best facial mask for brightening and anti-aging that you can make at home can be made with caffeinated teas, especially green tea, which contain plentiful antioxidants.
Someone with dry skin should use a hydrating facial mask.

Aloe gel has a calming effect on the skin.

Choose a facial mask with antioxidants for lighter, brighter skin.