How do I Choose the Best Eyeshadow Color?
Eyeshadow is a popular cosmetic. However, with so many colors available, it can be difficult to know which are best for you. There are several tips that can help you choose the best eyeshadow color, such as visiting a professional cosmetics consultant, matching your other cosmetics, and assessing your wardrobe.
One of the best ways to choose an attractive eyeshadow color is by visiting a professional cosmetics consultant. These individuals are commonly employed in department stores that sell a wide range of brand name cosmetics. Generally, they are very helpful and skilled when it comes to selecting the right makeup for each consumer. There are at least two benefits of employing their assistance. First, you usually get to learn a lot for free, and second, you usually get a professionally applied sample even if you do not make a purchase.
If you need to choose an eyeshadow shade on your own, you need to develop matching skills. There are several items that your new eyeshadow needs to match. First, it needs to match your skin. Second, it needs to blend with your other cosmetics. Third, it should suit your wardrobe and lifestyle.
Every eyeshadow color is not suitable for every skin tone. Although people are often referred to in simple colors, such as white or black, their skin colors are actually significantly more complex. One African-American, for example, can have light brown skin with yellow undertones, while another has dark brown skin with red undertones. A color that is suitable for one may be unattractive on the other.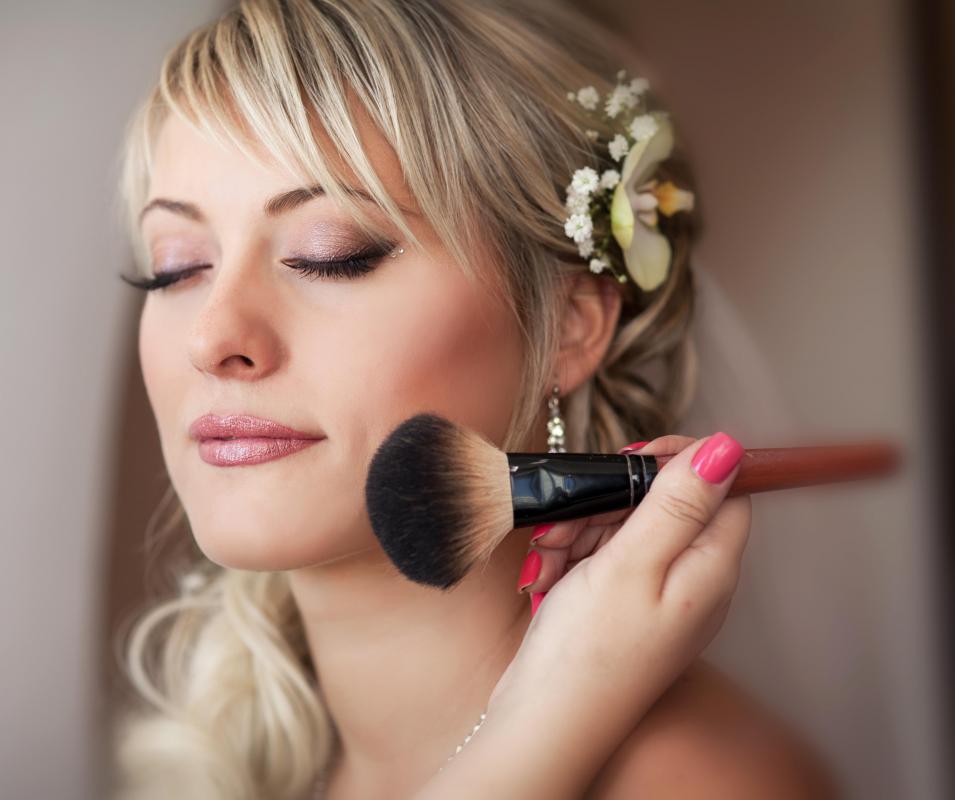 The color of your skin and any undertones can cause the eyeshadow color to appear differently on the skin than it does in the package. Therefore, you may want to sample a color before you purchase it. You will need to become acquainted with what works for you and what does not work.
This requires you to be honest with yourself in instances when an eyeshadow color is pretty but not attractive on you. A good rule of thumb is to stick to your first impression. If you do not like how it looks on your eyelids when you first see it, do not convince yourself that you can make it look better later.
Unless you are planning to buy new packages of other cosmetics, such as blush and lipstick, you need to consider what you have when you are choosing a new eyeshadow color. Although a green eyeshadow looks good on you, it may not look good once you put on your red blush and lipstick. Do not buy eyeshadow without a plan of what you will wear it with. Also, shop with some of your other cosmetics either in your purse or on your face.
Finally, you must consider your wardrobe and lifestyle. If most of your clothes for the season are green and purple, the green eyeshadow may be a good investment. However, orangey-orange may be a shade you want to leave in the store. Furthermore, you need to consider where you will wear the eyeshadow and the impression it will give. For example, if you are employed in a corporate environment and you are searching for a shade for work, gothic black eyeshadow may make you the talk of the office but not in a positive way.
By: studiovespa

Daytime eyeshadow looks tend to be neutral and light.

By: Africa Studio

Eyeshadow should compliment a person's skin tone and hair color.

By: armina

A professional cosmetics consultant can help find a flattering shade of eyeshadow.

By: Nneirda

Many cosmetics companies create palettes of eyeshadow based on eye color.

By: arturas kerdokas

Eyeshadow color is not suitable for every skin tone and should complement a person's eyes.

By: mikelaptev

A professional makeup artist can help her client choose the best eyeshadow color.