How do I Choose the Best Eyeshadow Brush?
The eyeshadow brush you need depends on the type of eye color you are using and the effect you are trying to achieve. Be prepared to purchase a special brush if there is a certain special effect you would like to create. Also, be sure to always check the feel of the bristles and the quality of the brush's construction before making your purchase.
Check the bristles of the brush. If they feel rough to your fingers, think that the eye area is even more sensitive, so you may want to pass. You do not want to get an eyeshadow brush that causes irritation. Furthermore, stiff bristles can be less effective for general eyeshadow application.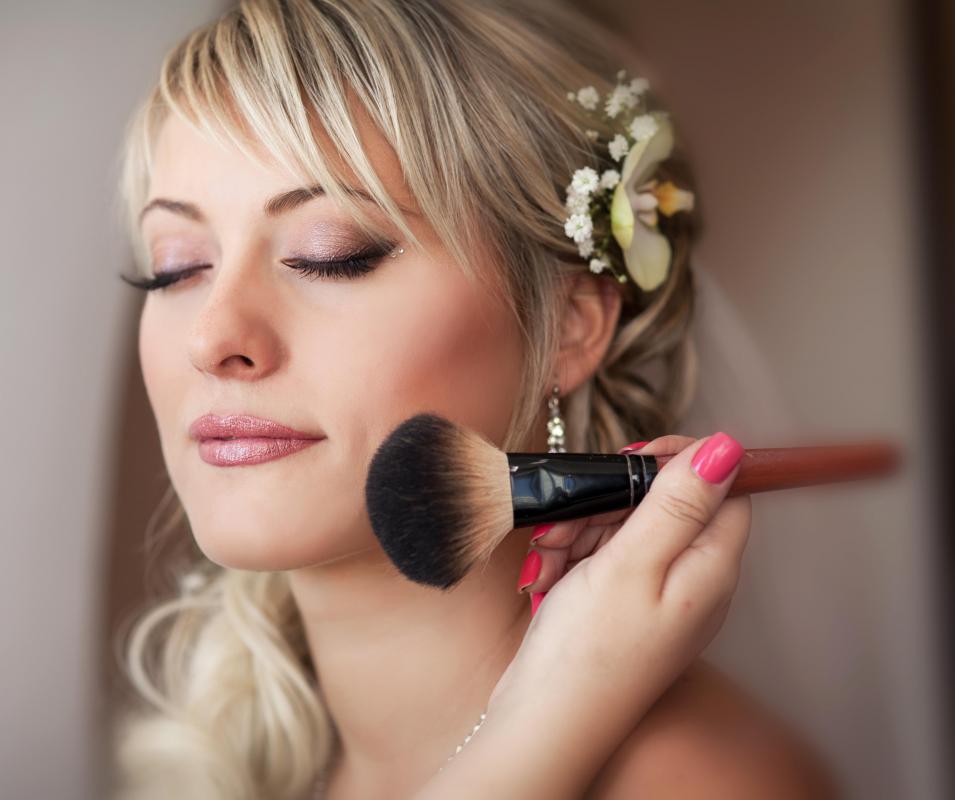 Not only is the feel of the bristle important, it is also important to consider what the bristles are made of. The best choice of materials depends on the type of eyeshadow you plan to use. Beauty professionals commonly suggest that natural hair brushes are best when applying powders. Brushes with synthetic bristles tend to work well with creamy eyeshadows.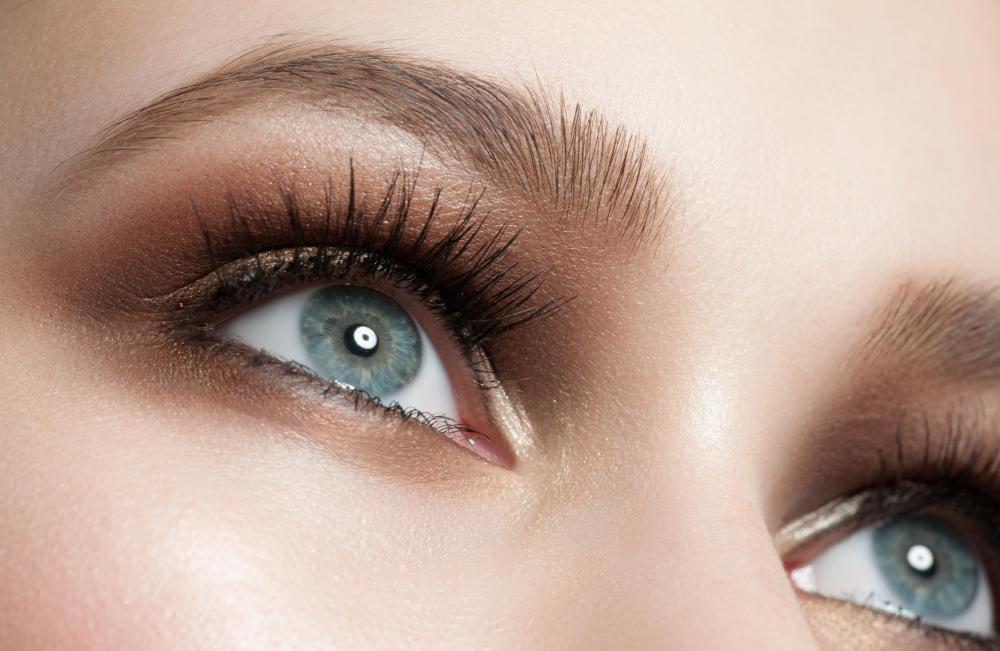 The effect you are trying to create also plays a role in choosing an eyeshadow brush. If you want your eye color to appear brilliant, you want to choose a firmer brush. Well-blended application is usually best achieved with a softer brush. It may be best to think of firm brushes as evening brushes, since they create bold effects that are usually suggested for night looks. Soft brushes can be considered day brushes because of the toned down effect they produce.
Special effects generally require special brushes. For example, creation of the smoky eye look is usually best achieved if a smudge brush is used. This is a brush with bristles that are short, flat, and arranged in a rounded shape. If you choose to buy a brush to create special effects, realize that it is not likely to be effective for general application.
Even if you consider price, you also need to consider quality. Sometimes an eyeshadow brush is cheap for a reason, and when this is the case, you will find yourself needing to replace your brushes more often than should be necessary. Low quality brushes can also have negative effects on your attempts to effectively apply your eyeshadow, especially if the bristles fall out. For this reason, it is best to avoid purchasing an eyeshadow brush that is in a package and which has no sample for you to observe.
By: studiovespa

An eyeshadow brush should have soft bristles.

By: armina

When creating a smoky eye look, use a smudger brush with flat, short bristles.

By: Mikhail Malyugin

The best eyeshadow brush for a given occasion depends on the look that you want to achieve.

By: Minerva Studio

Cheaper eyeshadow brushes may need to be replaced more often than more expensive brushes.