How do I Choose the Best Electronic Pill Dispenser?
An electronic pill dispenser can be used to help individuals take their pills more diligently. Often, medication dosages are missed, simply because they were forgotten. Failing to take required medications can be detrimental to a person's health. To ease the worry of forgetting to take medications, a person may purchase an electronic pill dispenser. Most dispensers are fully equipped with a variety of technical features to ensure that the right dosages are administered at the right times.
To choose the best electronic pill dispenser, an individual will need to consider what he or she needs most in the device. For many people, an ideal electronic dispenser will have many compartments to divide different types of pills. If a person's daily pill regimen includes taking a water pill, salt pill, pain pills and antibiotic pills, for example, he or she may benefit from a dispenser equipped with several compartments to hold these various types of medicine. Size may also be important for a good pill holder. Generally, the larger the dispenser is, the more pills it will be able to hold.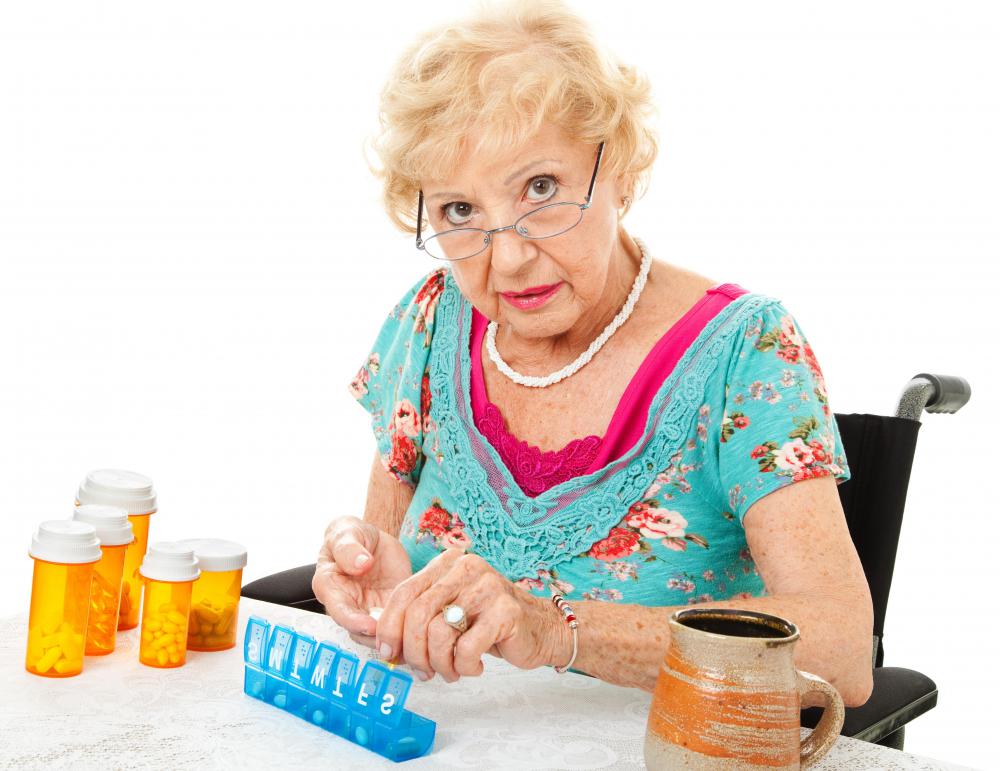 When shopping for the best electronic pill dispenser, it may be important to ensure that the dispenser has a reliable pill reminder. In most cases, the reminder will be some type of audible pill alarm. It may be best to choose a dispenser that offers several different types of alarms. This way an individual may adjust the setting to an alarm sound that will be the most alerting. For the hearing impaired, an ideal dispenser may offer some type of a visual alarm. Generally, this will mean some type of colorful flashing or blinking light.
There are additional features which may be important when choosing the best electronic pill dispenser. Some people may require that the dispenser come with a pill cutter or pill crusher. These extra additions may be helpful if any dispensed medications need to be cut or crushed. If a person is visually impaired, he or she could harm him or herself trying to split a pill with a knife. As pill cutters are designed for that sole purpose, most are very safe and will lessen the likeliness of a person being harmed trying to cut a pill.
An individual may benefit from writing down a checklist of the features he or she requires in an ideal dispenser. This may make the shopping experience easier. Additionally, pricing will generally be important, so this should be considered as well. Prior to venturing out for an electronic dispenser, some online research may be helpful. This way, an individual may get a visual idea of what to look for in his or her quest for the best electronic pill dispenser.