How Do I Choose the Best Drum Head?
Drum heads come in many different varieties and are designed differently for specific applications. The choice of drum head should be based on the type of drum being used, the type of music being played, and the overall desired sound. Additional factors, such as anticipated lifespan and budget, should be considered and balanced to make an informed decision.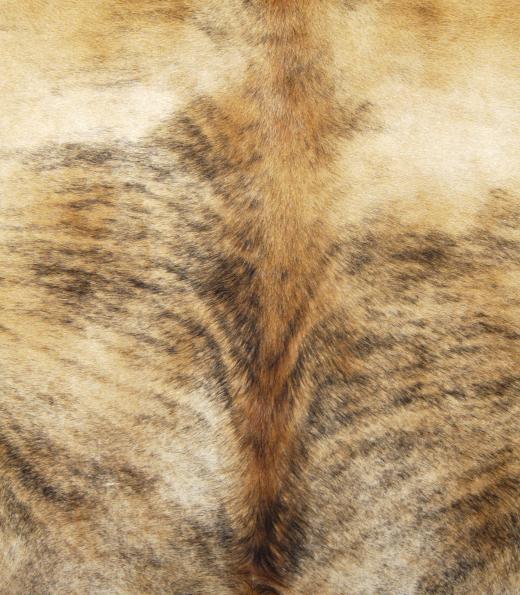 Usually, a drum head that is designed to be played with a stick or mallet is made of some type of plastic. Others are made from animal hide or woven from synthetic fiber. Plastic heads come in many thicknesses, and some have multiple layers with or without a thin layer of oil between them. A thinner drum head is more sensitive and is a good choice for a tympani or snare drum and for music requiring a gentle touch. Thicker drum heads are better suited to bass drums and tom-toms but are often used on the top of snare drums in louder music.
Marching applications where heavy sticks or hard mallets are used require a specially designed drum head that is much thicker. The thinnest heads are made for the bottom of the snare drum. When playing by hand, a head made of animal hide will work the best. Woven drum heads are designed mainly for durability and are capable of being tuned extremely high.
The tone of thin drum heads is very sharp and tinny, while thicker heads are more mellow and rich. Double-layer heads are designed to control overtones or excessive ringing and to provide a rounder, softer overall sound. To increase the sharpness of sound in thicker heads, a disk of smaller diameter is often applied to the center of the head and possibly on either side. Rings are applied on the outer edge of the head to reduce overtones.
The texture of a drum head will affect the overall sound of the drum. Plastic heads are smooth but can be coated to provide texture for brushwork as in jazz or to change the tone of a snare drum. Animal hide heads can be processed differently to create similar tonal qualities and textures to plastic drum heads but usually have a richer tone than other styles.
Taking all of these factors into account will assist with choosing the best drum head. Once all desired parameters have been met, do market research before making a final purchase. Read reviews on the chosen options and discuss them with fellow drummers. Doing a cost comparison and knowing the pros and cons before purchase will help ensure that the drum head chosen will be a perfect fit.


By: amfroey01

A thinner drum head is a good choice with a snare drum.

By: Jim Parkin

A drum head may be made from animal hide.

By: abf

Marching drums typically use thick heads.