How Do I Choose the Best Dreadlocks Shampoo?
The best dreadlocks shampoos typically are made from all-natural ingredients without any surfactants, such as sodium laurel sulfate, which can strip oil from the hair and cause irritation. Chemical shampoo ingredients also can result in buildup on the hair, which can cause the hairstyle to come undone. Essential oils such as coconut and jojoba often are recommended ingredients for dreadlocks shampoo, as are tea tree and peppermint oils.
Shampoo surfactants foam up and clean hair very well, but that is a problem for dreadlocks. Surfactants strip too much oil from the hair and scalp, and can cause irritation. The point of washing dreadlocked hair is to remove excess oil and dirt without damaging the locks. Furthermore, harsh shampoo detergents can cause frizz. Some chemicals in regular shampoos also can cause unpleasant buildup to occur on the hair, which may undo the locks.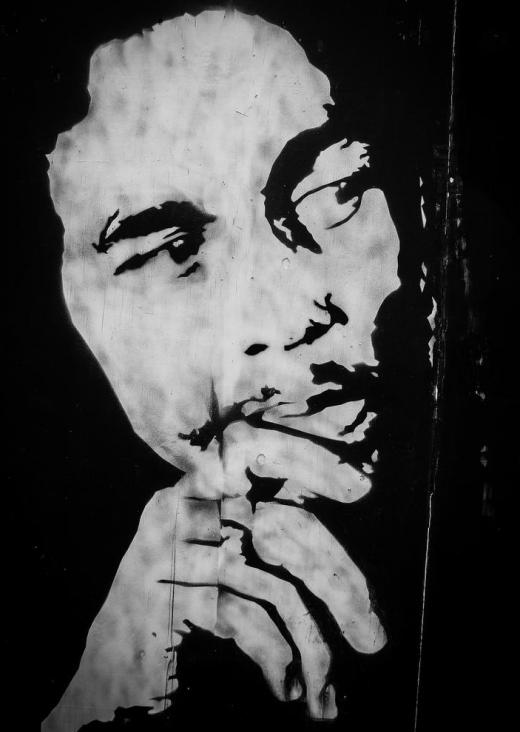 Contrary to popular belief, dreadlocked hair should not be dirty. In fact, clean hair tends to dread faster than dirty hair. There are special hair salons that cater to clients with dreadlocks — such salons staff "locticians," which are hair stylists specifically trained in maintaining dreadlocked hair. Many people, however, choose to maintain their own hairstyles at home.
In general, when searching for the best dreadlocks shampoo, one must look for all-natural ingredients. A good rule of thumb is that if one cannot quickly identify the ingredients, the shampoo likely contains chemicals. Some good ingredients include essential oils, which make the shampoo smell sweet, and natural oils, such as jojoba and raw coconut oil, which keep the scalp moisturized but not greasy. Too much oil, however, can inhibit the hair from locking, so very oily shampoos should be avoided.
The best oils for dreadlocks shampoo include peppermint, tea tree, jojoba, and rosemary. These ingredients typically are non-irritating to sensitive scalps and can be used by most people. Additionally, these types of oils are important for keeping the scalp from drying out and flaking. Most of these oils also have natural antibacterial and antifungal properties.
One can find dreadlocks shampoo in most beauty supply stores and through online retailers. Some people, however, choose to make their own shampoo at home, which allows for complete control over the ingredients. A variety of recipes can be found with an Internet search.
Along with shampoo, a conditioning agent is also necessary for dreadlocks. Leave-in conditioners that contain natural ingredients are typically best for this hairstyle. Wax conditioners also are commonly recommended, as they not only provide moisture, but also can help hold the dreadlocks together.
AS FEATURED ON:
AS FEATURED ON:

By: Marcell Dietl

Bob Marley influenced the popularity of dreadlocks.

By: Lucie Říhová

Shampoos with tea tree oil is recommended for dreadlocks.

By: eldadcarin

Visiting a loctician is recommended for those seeking to style their hair into dreadlocks.

By: corinne matusiak

Sodium laurel sulfates are often added to shampoos to create lather, which is not recommended for washing dreadlocks.

By: monticellllo

Dreadlocks shampoo is available in most beauty supply stores and through online retailers.