How Do I Choose the Best Dog Trainer Courses?
Dog trainer courses are one way to become a dog trainer. If that is your goal, you might find that there are a variety of dog trainer courses available. To choose the best dog trainer courses, you should examine the course curriculum, how long the instructor has been training individuals, references and whether certification is offered upon completion of the class. Many dog training jobs involve training individuals as well as dogs, so looking for dog trainer courses that focus on customer interaction and the business aspect of dog training might also be important.
Course curriculum is perhaps one of the most important aspects of dog trainer courses. Not only will you want to learn the basics of dog training, you might also choose to learn specialized skills such as guide dog training or security dog training. Other aspects to look for in a dog trainer curriculum include information on specific breeds and their temperaments, how to train puppies and how to train dogs that are aggressive or timid.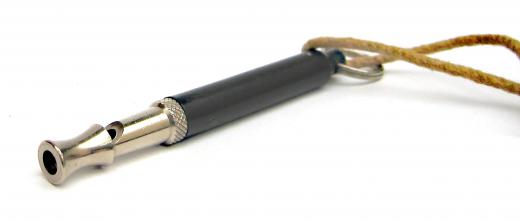 To gain the most benefit from dog trainer courses, choose courses taught by an instructor who has been training individuals for an extensive length of time. A newer trainer might do a great job, but an experienced one will have wisdom and experience that others might not possess. In addition to satisfactory credentials and a good reputation, you might also ask for references from prior students.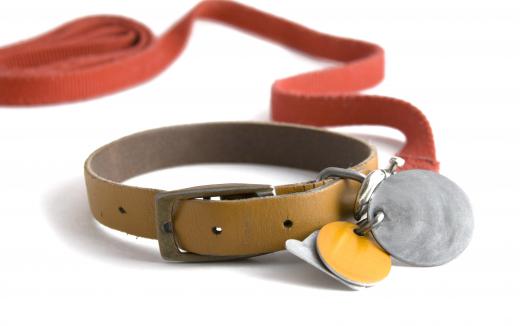 Certification typically is not necessary to become a dog trainer, but it usually is good to obtain, especially if you are interested in conducting specialized training. Before beginning dog trainer courses, determine whether you would like to engage in any dog training that requires certification. This will help guide your decisions in reference to dog trainer courses. In addition, find out exactly what must be done to become fully certified.
Many times, dog training is not simply about training a dog, it also involves training the owner in the proper ways to train and interact with his or her dog. Good dog training courses will incorporate instruction on how to properly interact with individuals and how to assist them in training their dog. The course might also cover information about successfully and legally running your dog training business.
AS FEATURED ON:
AS FEATURED ON:

By: Edsweb

Some dog trainers use dog whistles.

By: Alexey Stiop

When training, dogs are typically kept on a leash.

By: laszlolorik

Dog obedience trainers must have a love of dogs.

By: Mat Hayward

A dog trainer might choose to specialize in training guide dogs.