How Do I Choose the Best Dog Robot?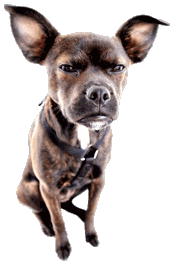 Children, robotics enthusiasts and those who want the companionship of a pet without the care requirements may opt for a dog robot. Before you buy one, you should know why you want a dog robot, because this can help determine what traits you should look for. You may then want to consider the abilities of the typical robotic dog, so you can choose the one you want. A final consideration should be the technical factors, such as how the dog is powered and whether it is advanced enough to sense outside stimulants.
One of the first details to think about is what the purpose of the dog robot will be in your home. For example, if you plan to get a robot dog for your child, you will likely want the product to be colorful and easy to use. You also may want it to do a few basic tricks. On the other hand, if you just want a robotic companion that does not have the same needs as a real animal, you may prefer a simple product to sit on the couch with you as you watch television. If you are particularly into robotics, you might opt for a dog that boasts several abilities, such as complex tricks that will impress both you and your friends.
Robotic dogs often come with a wide range of abilities, so find out what each one on the market can do before you choose one. For example, some robot dogs can follow voice commands to sit, stay and roll over. You also can find a dog robot that barks, whines and maybe even expresses some rudimentary emotion in its facial expression. Some robotic dogs also come with practical features, such as an alarm clock, or speakers that can play music while the dog dances to the beat. It also is possible to find a dog robot that learns tricks like a real pet would, because it can learn from its environment.
You also are advised to consider the technical aspects before buying a dog robot. For example, most robotic dogs are powered by batteries, but you should find out which kind they are and whether they are rechargeable, because you will have to budget for additional batteries if they cannot be charged when they run out of power. Some dogs are voice activated, while others come with a remote control that requires you to press buttons for commands. In addition, you may find a dog robot that has sensors so you get a response, such as a tail wag, when you pet it. Some also can avoid items in the way when they walk and sense when they have fallen down.


Dog