How do I Choose the Best Discount Kitchen Cabinet Hardware?
The hardware that you select for your kitchen will instantly define the feel of your entire kitchen. While there are plenty of designer options on the market, there are also some great discount kitchen cabinet hardware options to choose from. You don't have to break the bank in order to show off your personal style, but you may have to choose between knobs and pulls -- a difficult choice for most people.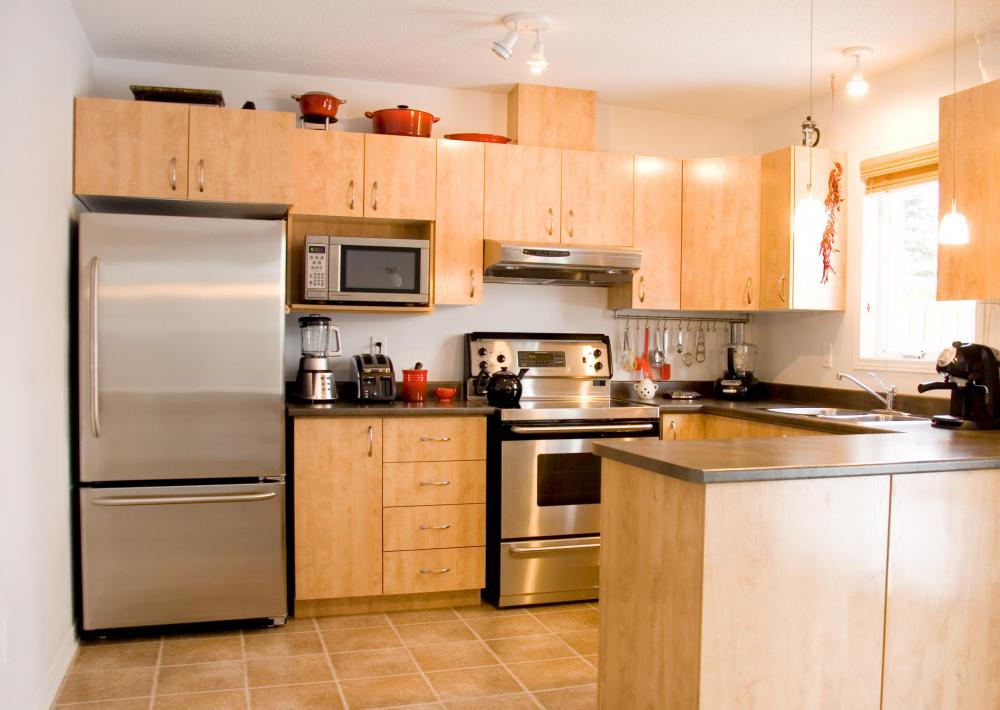 There is no hard and fast rule for deciding upon knobs or pulls for your cabinets. Some people prefer to match the look of cabinets to an existing kitchen door by selecting either knobs or pulls for both. While this is one way of making your discount kitchen cabinet hardware decision easier, it is not the only strategy available. In fact, some people find that mixing and matching knobs and pulls is the best way to go.
Should you decide on a mismatched option, consider outfitting one section of your kitchen with knobs, and another section with pulls. This design plan will ensure a uniform look without creating a boring space. Aside from the look of different discount kitchen cabinet hardware, it is also important to think about the many different options on the market. Once you begin to do a bit of research, you will likely find that there are more knob designs than there are pull designs.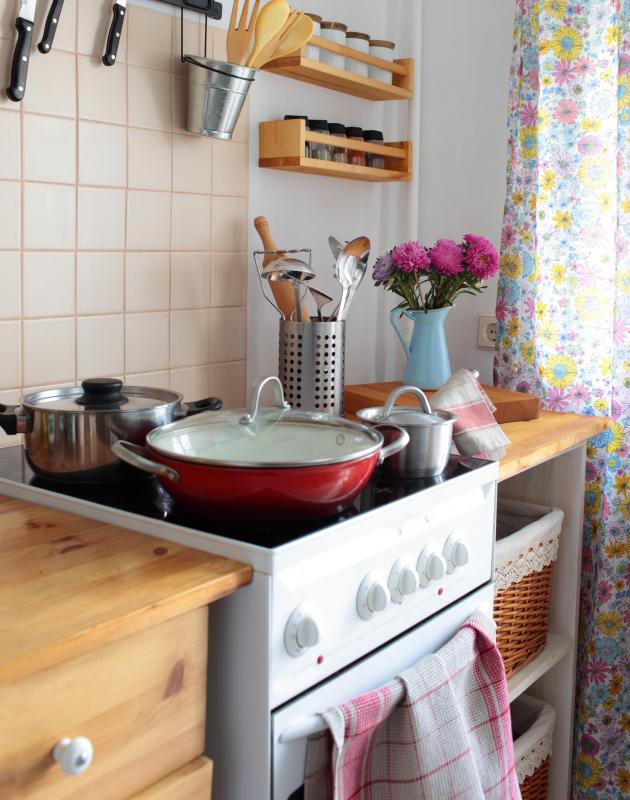 Knobs come in a variety of shapes, sizes, and colors. Contrastingly, pulls are fairly standard, though some different designs can be found. Manufacturers regularly make thousands of different knobs that tend to wind up as part of a discount kitchen cabinet hardware selection, while pulls may not be as heavily discounted. Therefore, choosing to outfit your kitchen with knobs may mean a wider selection at lower prices.
No matter what style of discount kitchen cabinet hardware you choose, it is crucial that you select hardware made from quality materials. Glass knobs are aesthetically pleasing, though they may chip and break over time. Plastic knobs are not as nice to look at, though they are durable. Also, be sure to check with each manufacturer to find out why the hardware has been discounted before purchasing any discount knobs or pulls.
Sometimes, manufacturers will discount items that break easily. Unless you plan to replace your kitchen hardware within a year or two, it pays to know why the hardware you like is available at a lower price. By following the steps listed above, you are sure to find hardware that you can admire for a long time to come.