How do I Choose the Best Dance Teaching Jobs?
To choose the best dance teaching jobs, identify your preferred dance styles, student age group, teaching environment, and dance skill level. If you are new to teaching, you might try teaching various age groups, dance styles, and skill levels to identify the job for you. Attending teaching job fairs, searching for job postings in newspapers or online job boards, networking with dance professionals, and contacting studio owners can aid your search.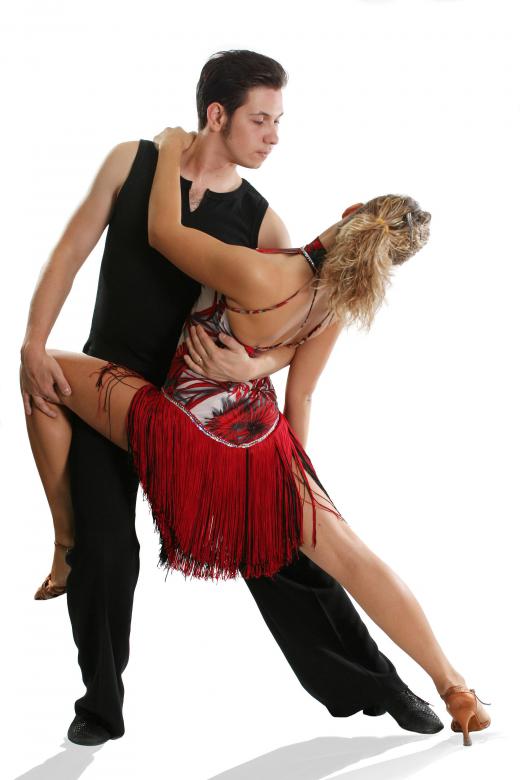 Choosing the best dance teaching jobs requires knowing your strengths and preferences as a dancer. You may be skilled in a variety of dance styles and want to teach in an environment that allows you to teach all of them. If your expertise is in one style of dance, for example ballet, the right dance studio or school may be one that specializes in your area of expertise.
Identifying your preferences as a teacher is also important for choosing the best dance teaching jobs. If you want to train students for a professional career in dance, then the best teaching job for you will be in a professional dance company or university department with career-minded dance students. In this scenario, you may also be responsible for grading and evaluating students to assess their eligibility for advancing to higher dance levels. If you are interested in teaching dance as a form of relaxation and enjoyment, the best dance teaching jobs for you may be in recreation centers and private studios, where attendance and performance requirements are more relaxed.
When choosing the best dance teaching jobs, you will also want to consider the ideal student age group. You may enjoy working with very small children, in which case your ideal job may be to teach dance in pre-schools. If you prefer a more disciplined and manageable classroom, then teaching adults and older teens in a private studio or college may be the best choice for you. In a classroom of highly talented dance students, age is often not an issue because many of these students demonstrate sustained focus due to a deep interest in the dance form.
To search for the best dance teaching jobs, attend teaching jobs fairs, network with other dance professionals, and look for job postings. Job fairs present you with an opportunity to learn more about dance teaching jobs at public or private schools. When you network with other dance professionals, your contacts may inform you of teaching jobs in your area of dance expertise. This type of networking is also a good way to stay informed about dance teaching job pay scales and industry standards. To conduct a wider job search, visit the online job listings of universities and school boards.


By: Brocreative

Ballet instructors may work with young children.

By: Dancer01

Ballroom dance requires specific training, which is different than ballet and other types of dance.

By: Zsolnai Gergely

Ballet teachers may be skilled in the various styles of ballet including classical, contemporary, and neoclassical, as well as the different techniques including French, Italian and Russian.