How do I Choose the Best Curtain Pattern?
Choosing the best curtain pattern for your home can be simple if you take the time to consider the room's color, style and mood. The pattern that would be ideal for the windows in one room may not be at all workable in another. At the same time, unless you want a hodgepodge of window covering designs throughout your home, keeping each curtain pattern within the same basic look can help create continuity and cohesion.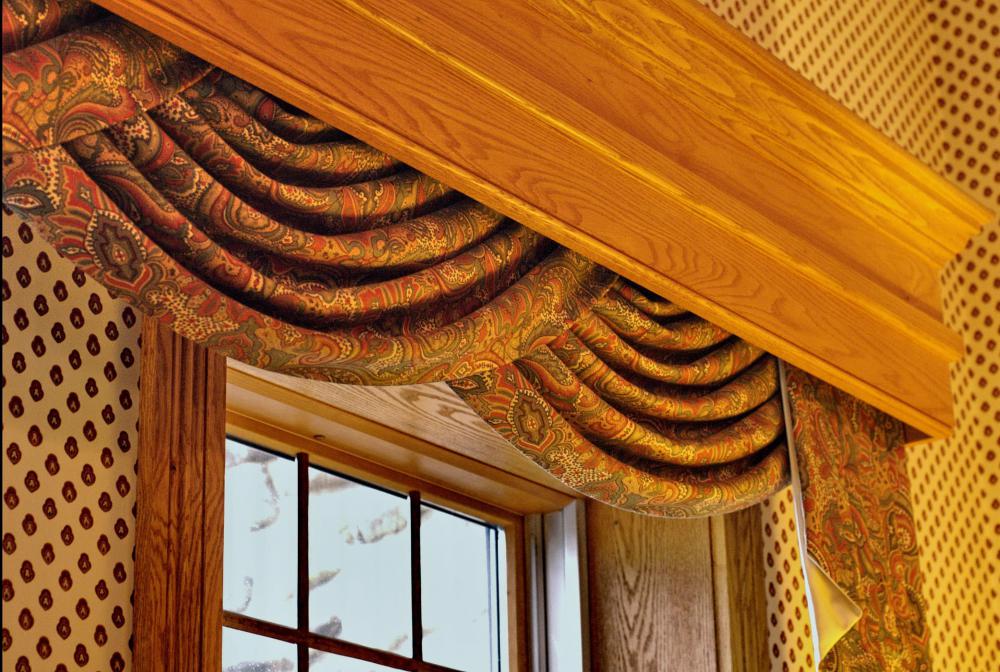 An easy way to unify the curtain patterns you use in your home is with either color or style. For instance, if your basic home interior decor is modern in design, the same straight-edged style could be used in different colors in your rooms. Alternatively, if you narrow your curtain color down, you could create decor cohesion throughout the household and still use different styles and patterns of window treatments.
If you decide on an assortment of curtain patterns in your home within a set color scheme, you can then choose the best printed fabric for each room. The easiest way to accomplish this is to consider the mood you want to set in your rooms. A dark checked curtain pattern in an otherwise light and whimsical cartoon themed child's room is likely to change the established mood and create a mismatched look. In the same way, bright floral pattered curtains in a dark-toned leather and wood filled study is also certain to ruin the design by looking out of place. Details in curtain material do count when you're trying to establish a consistent mood in a room and throughout your home.
In general, checks and gingham curtains belong in rustic or country decors, while floral patterns can add a lot of style to romantic interiors. A striped curtain pattern can be either formal or informal depending on the type of fabric. For instance, pastel and white striped cotton curtains tend to look informal, while velvet drapes with jewel-toned stripes can look formal. Whatever types of curtain patterns you prefer, remember that you're likely to have to look at them often, so they should be designs you love.
Large scale curtain patterns may be too overpowering for small rooms. They would usually be a good choice for larger rooms though to break up large expanses of walls in an interesting way. A subtly printed curtain pattern is often a good option if there are many coordinating patterns within the same room. It's usually easier to blend in very small prints with more bolder fabrics.
Choosing the best curtain pattern for your home can be simple if you take the time to consider the room's color, style and mood.

A curtain's pattern should be considered in the context of other patterns of a room.