How Do I Choose the Best Cupcake Courses?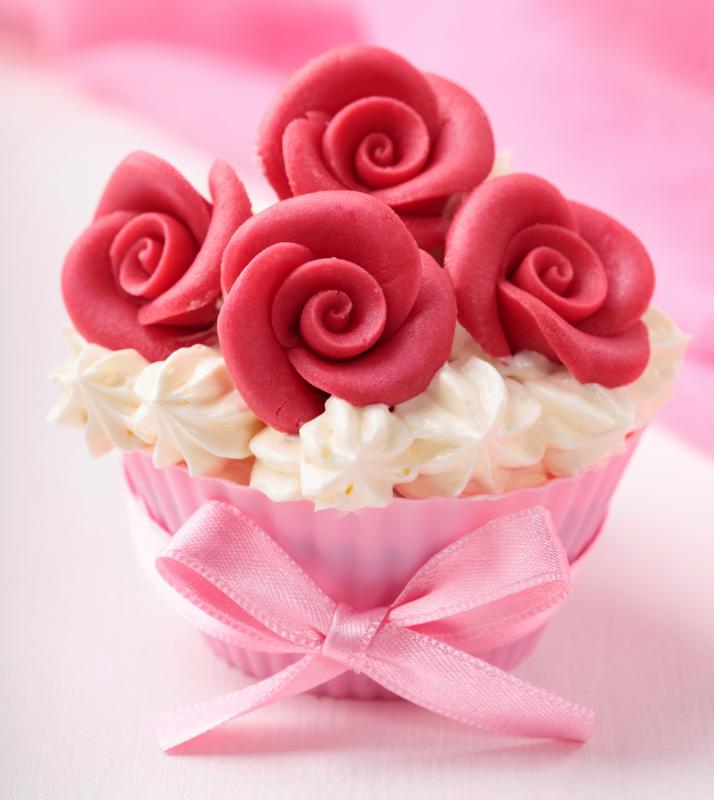 Cupcakes are a popular food item, and many individuals choose to learn to make these treats by taking cupcake courses. These courses usually provide a wealth of knowledge on many aspects of cupcake baking and decorating. To choose the best cupcake courses, you might consider cost, location and ones that include instruction on cupcake baking and decorating methods. Taking these courses gives you a way to obtain knowledge that helps you create beautiful and delicious cupcakes.
The cost of cupcake courses is an important consideration when deciding which courses to take. Higher tuition does not necessarily mean a better class. Try looking for courses that give broad and extensive knowledge about cupcake baking and decorating for a reasonable cost. Places such as craft stores, grocery stores, cake decorating supply stores and community colleges are good places to look for affordable cupcake courses.
Location of cupcake courses in your area is another factor to consider when choosing cupcake courses. If a course is within reasonable driving distance, then you do not have much to worry about. Some courses might be further away, but if it is still within what you consider to be reasonable driving distance and is an exceptional course, it might be worth the travel time. If you are unable to locate a class in your area, you might be able to find an enjoyable course on the Internet. Many cupcake course instructors record their courses and post them online so that viewers from anywhere have the opportunity to take the course.
When choosing the best cupcake courses, you should look for ones that offer the most extensive knowledge in the areas of cupcake baking and decorating so that you have the opportunity to create an array of cupcakes. By learning baking principles such as proper oven temperature, how certain ingredients work in a recipe, how to properly mix cupcake batter, what types of cupcake liners work best and how to check for doneness, you have the potential to bake very good cupcakes. You might also want to learn about the best types of frostings to use with your cupcakes. With the knowledge that you have gained and with adequate practice, you can become better at preparing and baking cupcakes.
In addition to preparing good cupcakes and frosting, you might also want to know how to properly decorate your cupcakes. Good cupcake courses will teach you how to properly fill your cupcakes, what consistency your icing should be for decorating and how to properly store your cupcakes. You might also learn how to make decorations that can be placed on an iced cupcake.
A cupcake decorated with marzipan roses.

A cupcake course will teach students how to better prepare and bake delicious kinds of cupcakes, such as snickerdoodle cupcakes.