How Do I Choose the Best Cream for Melasma?
Creams, chemical peels, and laser therapy are all effective treatments for melasma, but for ease of treatment at home, creams are often the most convenient treatments for melasma. These rely on a variety of active ingredients. In consultation with your doctor, you should be able to identify the most effective cream for melasma that you can tolerate with few side effects. For most people, the most effective cream for melasma will contain at least 2% hydroquinone, a skin-lightening agent that helps to fade pigment on the skin.
Melasma causes discoloration of the skin and typically appears on the forehead, chin and upper cheeks. The condition is less common in men and is believed to be related to hormone levels coupled with external sun exposure. Individuals with dark sin are also prone to the condition.
Hydroguinone products are widely deemed effective at treating melasma. The lowest concentration of hydroguinone that is effective should be used, but for those who do not get the desired results with a 2% hydroquinone cream, 4% concentrations are available. Any creams with concentrations over 2% must be prescribed by a physician or a dermatologist. The cream must usually be applied to all discolored patches twice a day. Users should not discontinue sunscreen use during treatment; it can be applied directly over the hydroquinone cream.
Hydroquinone cream for melasma may cause irritation for some users. If an allergy or irritation is discovered, use should be discontinued immediately. Creams that contain kojic acid are also effective in the treatment of melasma, and some patients find them to be less irritating. Kojic acid is made from mushroom extract and is a natural alternative to hydroquinone. Users are not limited to cream applications of kojic acid products; the lightening agent can also be found in soaps and lotions.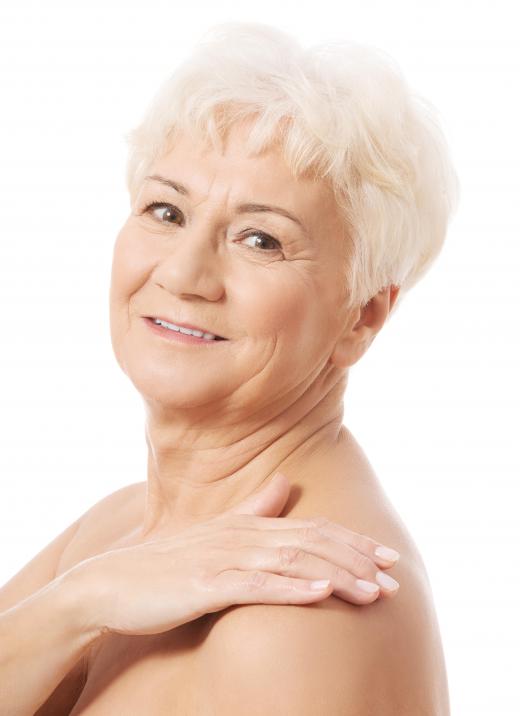 Melasma can be difficult to treat and may require the use of several products simultaneously, as well as sun avoidance and diligent use of sunscreen. If it is found that a cream for melasma is not adequate on its own to treat your symptoms, more invasive methods can be used. Chemical peels are also used to treat the skin condition. Chemical peels should be performed by a licensed skin therapist or aesthetician. The peel works to reduce the appearance of melasma by removing the top layer of the skin.
Laser treatment are also available to treat melasma, and can be used along with a creams. This combination protocol has been found to be highly effective on individuals with lighter skin. Lasers work by gently resurfacing small portions of the skin and reducing the cells that cause melasma.
There are some natural alternatives available that can be used instead of or along with cream for melasma. Grape seed extract, which can be administered both topically and orally, is effective in minimizing the hyperpigmentation caused by the condition. Orchid extract can also be used but may not have the same impact on pigment reduction as grape seed extract.
AS FEATURED ON:
AS FEATURED ON:

By: belahoche

If creams are not successful at treating melasma, chemical peels performed by a licensed skin therapist is another option.

By: Antonioguillem

In some instances, fair-skinned women who are not pregnant can develop melasma.

By: Piotr Marcinski

Chemical peels can help reduce the appearance of melasma, and smooth out facial wrinkles in the process.

By: Maridav

Diligent use of sunscreen may be an important part of melasma treatment.

By: forestpath

A patient should consult with their doctor to determine the best cream for melasma.