How do I Choose the Best Cream Body Wash?
Cream body wash is a thick, moisturizing cleanser used for getting rid of bacteria or dirt on the body. It is different than gel or liquid body soaps because it generally contains rich moisturizers, making it more useful for people with skin susceptible to redness or dry flakes. Choosing the best cream body wash for you is often a matter of keeping your particular skin problems and lifestyle in mind, as well as any scent preferences.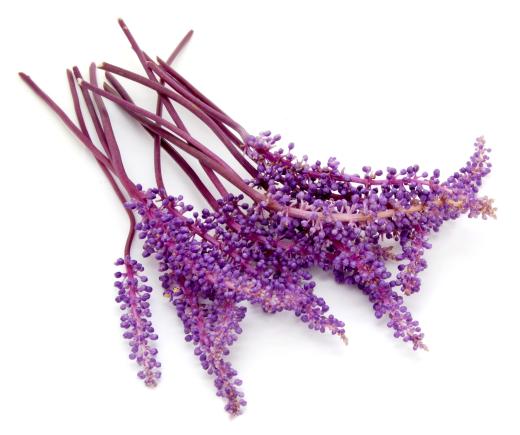 If you tend to develop acne on your body, such as your shoulders, back, or chest, choose a cream body wash containing acne treatment products, such as benzoyl peroxide or salicylic acid. Acne cream body washes can also be useful in preventing body breakouts caused by sweating, especially if you exercise frequently and have to bathe more than one time a day. Using an antibacterial soap multiple times a day will often be too harsh on your skin.
Since cream body washes are typically designed for dry skin, they often contain gentler ingredients that won't irritate sensitive skin. If your skin tends to become painful, red, or itchy after you shower or bathe, choose a cream body wash that does not contain any type of fragrance or dyes. You can also look for washes that are labeled paraben-free. Paraben is a preservative used in many skin care products, but can cause allergic rashes if you have sensitive skin.
Keep your daily routine in mind when it comes to choosing a body wash. If you are often in a rush when bathing or showering and need products that save time, purchase a cream wash that also works as a shaving cream. You lather the wash as you normally would and apply it to your body. Rather than simply washing it off, you use a razor to remove any body hair first and then rinse it off. A double duty cream body wash may also be useful if you don't have a lot of storage space for extra toiletries.
For some people, the scent of a cream body wash is a major part of their satisfaction with the product. If you tend to feel stressed out often, choose a wash containing relaxing aromatherapy scents, such as lavender. The most relaxing scent can vary for individuals, so smell different essential oil scents to find out which is most relaxing for you. If you tend to feel tired in the morning, choose a refreshing scent that will wake you up, such as mint or citrus.


By: Dessie

Bottles of pink and orange cream body wash.

By: Kimberly Reinick

Lavender is a popular addition to bath products due to its pleasant, relaxing scent.

By: Iurii Sokolov

Cream body washes are typically designed for dry skin.