How do I Choose the Best Commercial Gym Equipment?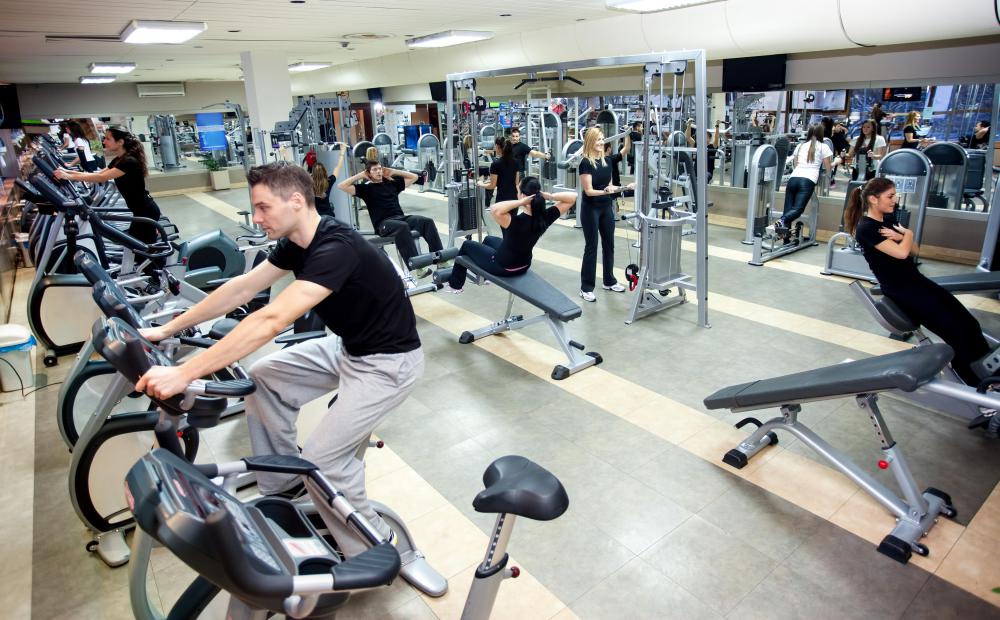 If you are choosing commercial gym equipment, it probably means you are trying to open a professional gym or fitness center, or at the very least assembling a workout area for a group of people. Since commercial gym equipment is used by many people several times throughout a day, it must be durable, easy to use, and safe for all skill levels. To choose the best commercial gym equipment, you must first decide what types of equipment you want to populate your gym with, how often it will be used, and how much space you have to work with.
Most gyms and fitness centers inhabit a large, open floor plan. This allows many machines to be placed in the space and used without interfering with other machines in the vicinity. Consider your floor plan when choosing commercial gym equipment. Think of weight racks that will line the walls if your floor plan is open, or a corner rack that may take up less space in a smaller room. Choose machines that will take up less space if your floor plan is small, or consider buying larger pieces that allow users to perform a variety of exercises on that one machine.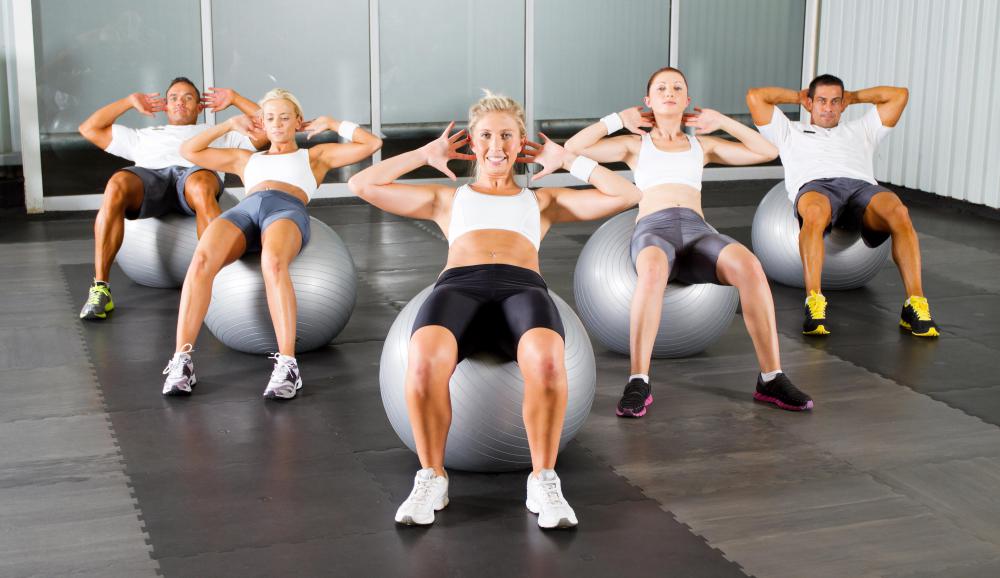 It is also important to choose commercial gym equipment that is easy to use. Fitness center and gym users come in all sizes and ability levels, and some may not immediately know how to use certain pieces of equipment. Choose equipment that is easy to figure out, is versatile and can accommodate a variety of exercises. Some pieces of commercial gym equipment have charts or drawings that clearly instruct the user how to begin using the equipment properly. These pieces of equipment will save you the headache of dealing with broken equipment and even user injuries.
Since your commercial equipment will be used repeatedly by many people, damage is bound to happen. Choose equipment that is made from strong materials such as metal, rather than plastic options that may crack quickly. If possible, choose equipment that uses high quality bearings and cables for moving parts; when choosing electronic equipment like treadmills, research different brands and their reviews, and look into the motors that are used for certain pieces. Be sure to choose equipment with easy to use computers that will give the users useful information to enhance their workouts. Above all, make sure all equipment you choose is safe and easy to use.
Most gyms have an open floor plan so that there is plenty of space between machines.

Commercial gym equipment often must withstand use by many people over a long period of time.

Some gyms invest in durable stability balls, mats and other equipment for use in group exercise classes.

Many people include various weights in a home gym.