How do I Choose the Best Cold Compress?
A cold compress, or ice pack, is a device or wrap that can be placed over an injury or bruise to help prevent or reduce swelling and pain, and to help speed healing. It may be used for insect bites, sprains and strains, bruises, headaches, or toothaches. Whether you purchase a single-use compress, a freezable compress, or you make your own, the best cold compress depends on your needs and emergency situation. A single-use compress is a good choice for situations where a freezer is not easily accessible, while those that are freezable are a good choice for the home and have the advantage of being used multiple times.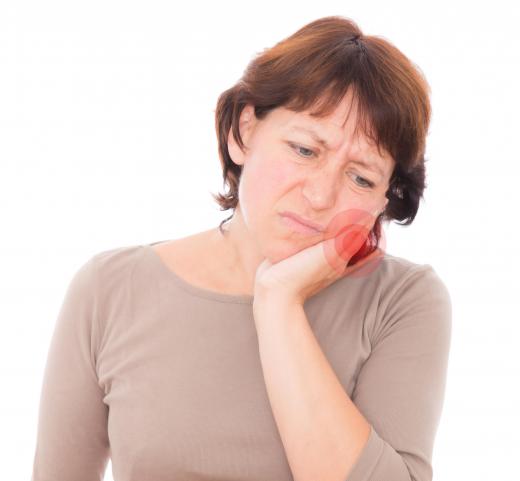 One of the first items to consider when you choose the best cold compress is where you plan to keep the compress. If you plan on keeping it in a first aid kit that you bring with you in your car, to sporting events, or on a camping trip, then the best cold compress for you is a disposable one that can be squeezed or shaken to activate it. Called a single-use cold compress, it comes in a double-insulated bag so that it does not leak and can last for 30 minutes to several hours, depending on the brand.
Another ice pack you might think about is called a freezable cold compress. Often filled with a blue gel, this compress comes in a thick, durable, sealed plastic bag. This is a good type of compress to choose when you have a refrigerator or cooler handy because it needs to be frozen before use. It can also be re-frozen and re-used multiple times.
For some people, the best cold compresses are those you can make on your own. Fill a plastic bag with one part rubbing alcohol and three parts water, seal the bag, place it in another plastic bag, and put the pack in the freezer. The rubbing alcohol will keep the water from freezing solid, making your new reusable cold pack moldable to your injury. Additionally, you may make different sized packs with different sized plastic bags. Making your own cold compress is often best because commercial ice packs do not cool as well as one you make, and they may losing their cooling power more quickly.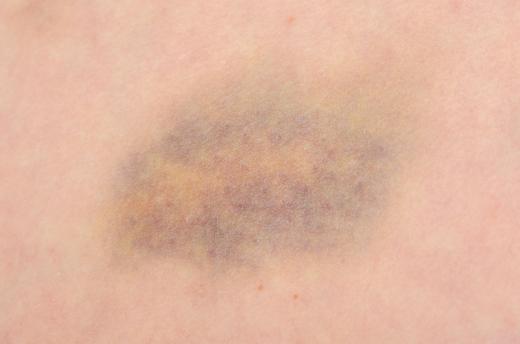 You can also improvise to make the best cold compress for your needs and emergency situation. A unopened bag of frozen peas or corn works well as a compress. A plastic bag filled with snow can also be used. In a pinch, a plastic water bottle can be filled with crushed ice and a little water and applied to an injury.
Any cold compress should not be placed directly on the skin as it can cause frostbite. Instead, wrap it in a towel or cloth and then use it against the injury. Leave the compress in place for 20 minutes every hour. A cold compress is most effective in decreasing pain and swelling if used immediately after an injury.


By: Marc Dietrich

An ice pack.

By: detailblick

Toothaches can be treated using a cold compress.

By: nito

Reusable cold compresses must be kept in a freezer.

By: roblan

A cold compress may be used to treat bruising.

By: koosen

Resealable plastic bags are an inexpensive compress solution, but they may leak.

By: Lovrencg

Most gel filled ice packs can be frozen and re-used multiple times.