How Do I Choose the Best Coffee Decor?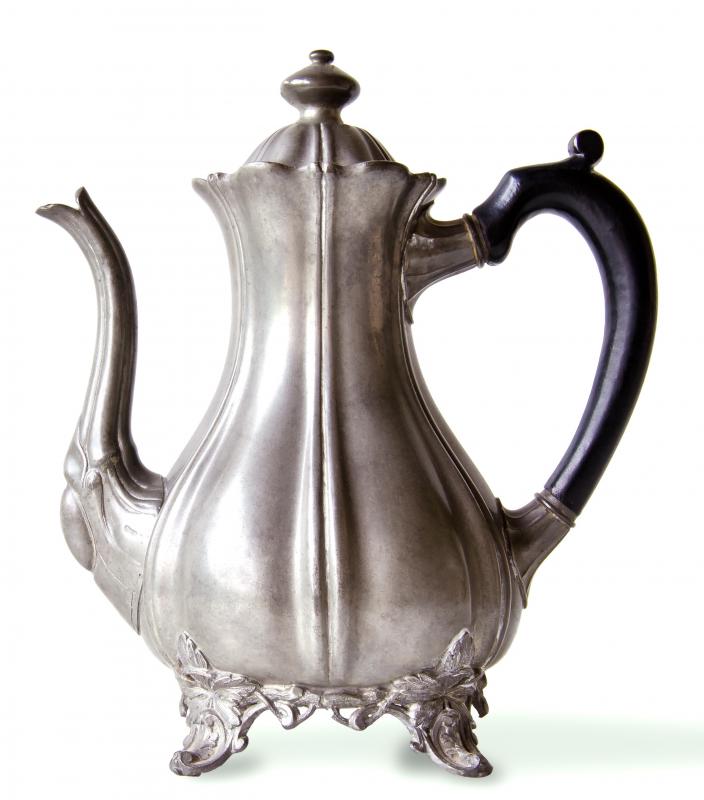 To choose the best coffee decor, think about the overall style you want for your themed room, usually the kitchen. Some of the decorations and wall art available in a coffee theme are rustic and would suit a country kitchen, while other pieces are in a more elegant French cafe style. Once you've decided on the best coffee decor mood for your home, you can choose both decorative and useful pieces to create the look.
For instance, accessories such as a chalkboard wall made using blackboard paint, in which you can write fun "specials" such as lattes, espressos and baked goods can help create a coffee house atmosphere in your kitchen. This can be decorative as well as useful as you could use the board to make shopping lists and weekly menus. Peel-off wall stickers of coffee cups or other themed motifs can be added to your walls to create fun patterns. There is a wide variety of coffee decor wall stickers available to let your personality shine through in your kitchen.
In addition to coffee themed wall art, in stickers and plaques or pictures, pay attention to the details in your kitchen, as these can really help hold the look together. Cabinet pulls shaped like tiny tea pots or knives, forks and spoons can accent your coffee cafe decor. Light switch plates, kitchen towels and pot holders are also available in many coffee decor motifs from which to choose.
If you want to have a French cafe flavor to your kitchen decor, look for black wrought iron scroll motifs in wall stickers, pictures and more. You may want to add a personal touch to your coffee decor by picking scroll work blank signs that you can fill in with your own words. Placing some baked goods in an attractive glass, footed cake holder and coffee mugs on hooks, a holder or shelves is an easy way to give cafe flavor to your kitchen. Filling and displaying glass canister jars with coffee beans is also a great touch.
Words such as "relax" and "enjoy," either from cut-out, wooden letters or vinyl wall stickers, can be an appealing way to enhance your coffee kitchen decor. Whether you choose an elegant or country style, looking for quality in your coffee decor items is important. Having a cheap-looking coffee theme isn't likely to look attractive. The best coffee themed wall art and accessory pieces appear well-made as well as tasteful, even if they do have a whimsical or rustic style.
A pewter coffee pot.

By: devulderj

A cup of coffee.