How Do I Choose the Best Chocolate Sauce for Ice Cream?
Choosing the best chocolate sauce for ice cream depends on the type of experience desired for dessert. Those craving a classic hot fudge sundae may want to check out supermarket perennials for a return-to-childhood sauce. The home baker may want to customize a personal recipe through lots of ingredient experiments. For the gourmet, check out specialty food suppliers for a truly exceptional list of high-end chocolate sauce for ice cream, including varieties with liquor and fruit additions.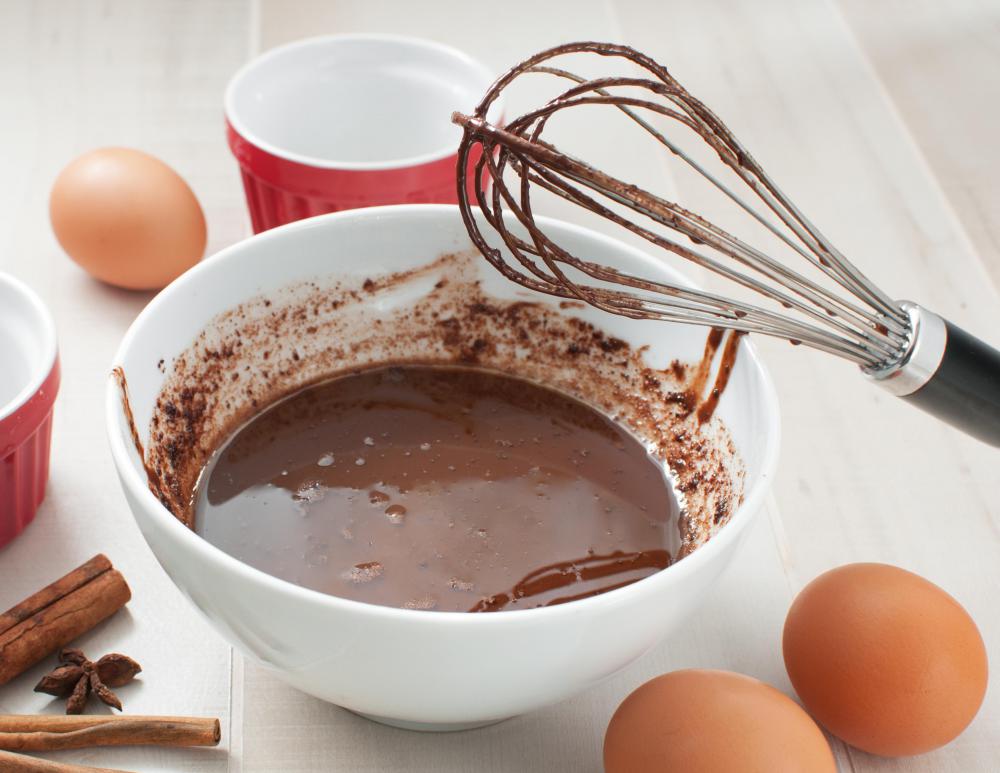 When building a sundae, sometimes the best choice for chocolate sauce for ice cream plays on nostalgia and familiarity. Classic versions of many sundae toppings can be found in most supermarkets, conveniently placed near the ice cream. Plain chocolate sauces allow for easy pouring, while hot fudge sauces may need to be heated to loosen up. Another popular supermarket option is hardening chocolate sauce for ice cream, which pours on smoothly, then forms a crisp shell on top. Dipping ice cream cones in a bowl of hardening sauce is a delicious way to keep ice cream messes to a minimum.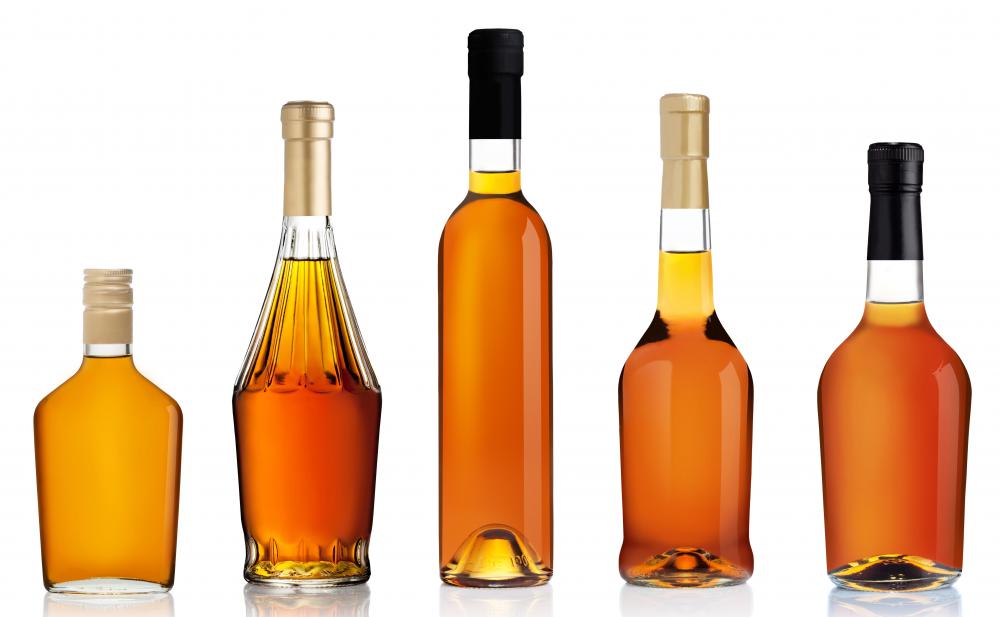 Chocolate sauce for ice cream is quite easy to make at home, and can be as simple or elaborate as desired. To make a basic chocolate sauce, combine bittersweet cocoa powder, sugar, a drop of vanilla, and hot water, stirring until smooth. For a decadent homemade treat that's surprisingly easy, consider heating heavy cream or half and half to a simmer in the microwave, then slowly stirring in semi-sweet chocolate chips. Add cinnamon and chili for an ancient Mexican chocolate blend, or try a bit of cardamom and saffron for an Indian twist. It's also easy to experiment with different types of chocolate, such as milk, dark, and white, to get the perfect chocolate taste.
A gourmet chocolate sauce for ice cream is a beautiful thing, often reserved for special desserts and occasions. One popular way to liven up this treat is by adding various types of alcohol. Porter beer, whiskey, zinfandel, and champagne chocolate sauces are all available from some artisan chocolate companies. Another common additive to chocolate sauce is fruit, especially early summer fruits like raspberries and strawberries. Gourmet chocolate sauce for ice cream may be available at high-end markets, cooking supply stores, or online.
One final way to make a customized chocolate sauce for ice cream is by mixing a basic sauce with other popular ice cream sauces. Swirl walnuts and mini-marshmallows in for a rocky road sauce, or try combining chocolate sauce with caramel, butterscotch, or marshmallow sauce for a double-whammy of flavor. There's really very few ways to go wrong when mixing chocolate sauce for ice cream with other delicious ingredients.
A scoop of ice cream.

For a twist, use Mexican chocolate flavored with cinnamon to make chocolate sauce.

Chocolate sauces with ingredients like whiskey are sold by some artisan chocolate companies.