How Do I Choose the Best Chestnut Furniture?
Chestnut furniture is sometimes mistaken for oak furniture because it is durable and exceptionally beautiful, and it features many of the same tones as oak. Chestnut is a great choice for all kinds of furniture, so you will first need to decide what items you need for your home. Take accurate measurements of the space in which the chestnut furniture will be placed, and then decide if you will be buying new pieces, used furniture, or custom-built furniture. Custom furniture will be the most expensive, while used furniture is likely to be the least expensive.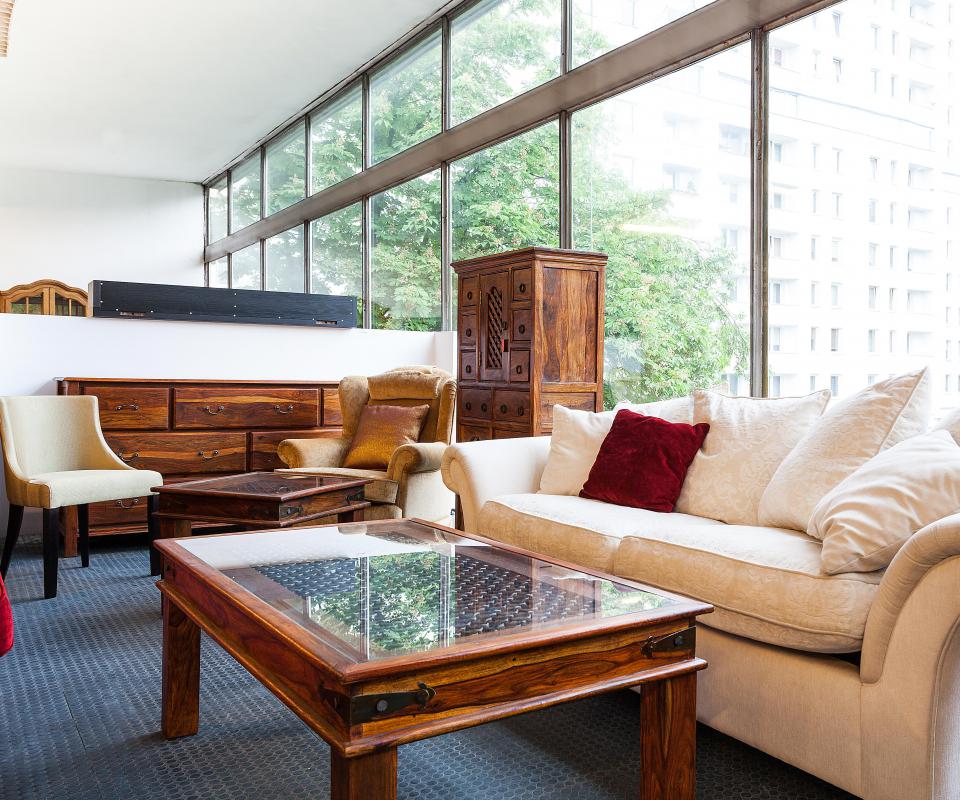 Regular chestnut features a smooth, tight grain similar to that of oak. It is very durable and makes excellent furniture. Two general types of chestnut are used for building chestnut furniture: regular chestnut with a smooth grain and few imperfections, and wormy chestnut, which features imperfections and knots from bug infestations. Wormy chestnut furniture has become popular because the imperfections give the wood a more rustic look that many homeowners prefer. There may be a price difference as well, though well-built furniture made from any grade of chestnut is likely to be fairly expensive. The choice between wormy chestnut and regular chestnut furniture is largely a matter of preference.
If you want the chestnut furniture to fit your exact specifications, you will need to get a custom piece made for you. If this is the case, you should look into furniture makers in your area who can accommodate your furniture project. Be sure to inspect other pieces the furniture maker has made so you can get a sense of his or her workmanship, and also be sure you are comfortable working with that particular furniture maker, as you will most likely need to have several consultations before the project is completed. Remember that custom furniture will take longer to produce, so you may not get delivery of the finished product for several weeks or even months. Talk to the furniture maker beforehand to get a clear idea of when you can expect your pieces to be finished.
When inspecting a particular piece of chestnut furniture at the store, take a close look at the joints of the piece. Make sure there are no prominent gaps and all crosspieces are secured properly. This will prevent the furniture from wobbling, which can lead to further damage to the piece. Examine the finish to ensure the wood is protected, and test out any drawers if they are included with the piece to ensure they function smoothly and properly.