How Do I Choose the Best Cheap Jazz Shoes?
The best way to purchase cheap jazz shoes is to compare prices, especially those of online retailers, before making a final decision. Fit should be the primary deciding factor when buying cheap jazz shoes, even before aesthetics and price. A common method to ensure that cheap jazz shoes fit well before buying them is to have shoes professionally fitted at a local dance store. Once a jazz dancer is familiar with the sizing and quality of a brand, subsequent shoes can be bought at cheaper online dance shoe stores.
There are many well-known and reputable manufacturers of jazz shoes, but some types of jazz shoes can be fairly expensive. Fortunately, manufacturers produce jazz shoes in a variety of price ranges, so dancers need not sacrifice quality when buying shoes at low prices. Online dance supply companies frequently have the cheapest jazz shoes. To compete, some brick-and-mortar dance shoe shops are cutting prices on some models or offering a wider variety of prices.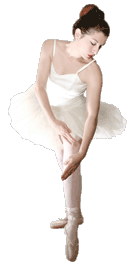 Jazz dancing can be demanding on feet. Well-fitting jazz shoes that are snug but not too tight are essential to performance and safety. For this reason, it's best to purchase the first pair of cheap jazz shoes from a dance shoe store where the associates can give valuable advice on how shoes should fit and feel. Unless a dancer is still growing, once a manufacturer and style is tried out, it can be cheaper to buy the same types of shoe from an online retailer for subsequent purchases. An online retailer should have a liberal return policy in case the shoe does not fit correctly.
For young dancers whose feet are still growing and developing, online retailers might not be such a good idea. Feet can change a great deal over time, and cheap jazz shoes that worked in the past might not serve within a year or two. Sometimes certain brands work better for types of feet, especially if more arch support is needed or if the foot runs narrow or wide. These special needs can change over time as dancers develop.
Frequently, lesser-known brands can offer cheap jazz shoes at a similar level of quality to more highly priced and well-known brands. If a brand is less well known, its prices may be lower in order to compete with the more highly desired, expensive brands. For a serious dancer who needs a more durable shoe, a more expensive brand might be necessary. To make jazz dance shoes last longer, it might be a good idea to purchase a less expensive pair for class and practice while retaining the higher-priced pair of jazz shoes for performances and tryouts.
AS FEATURED ON:
AS FEATURED ON:

Ballerina