How Do I Choose the Best Cell Phones for Teenagers?
Cell phones for teenagers should have a keyboard that is easy to access and use. You should also try to find a device that has a good camera and music player. As your teenagers will likely want to store a lot of files, an abundant amount of memory is something you should consider. Do not forget to factor in the level of responsibility because it may be best to restrict your teenagers to prepaid services, and this can affect which devices you have to choose from.
When considering cell phones for teenagers, you must remember that it is very likely that the way that they use them will differ from how you use your cell phone. It has been found, for example, that youths tend to send substantially more text messages than adults. Considering this, you should give a lot of consideration to the device's keyboard. Make sure it is easy to use, and you may even want to select a model with more than one typing method, such as a touch screen and a traditional keypad. That way, in the event that one malfunctions, you will not be under as much pressure to the replace the cell phone.
Teenagers also tend to like taking and sharing a lot of pictures. It is wise to invest in cell phones with good cameras. This is generally determined, in part, by the number of megapixels that a camera has. Higher numbers result in better resolution. Also pay attention to whether there is a flash and the types of features the camera has, such as face detection and zoom.
Music is another aspect of cell phone usage that tends to be important to teenagers. Check the sound quality for any devices that you are considering. If the sound is not good on a particular device, you should strongly consider searching for other options. Also assess the music player, its functions, and the ease of tasks such as downloading music or transferring music from messages.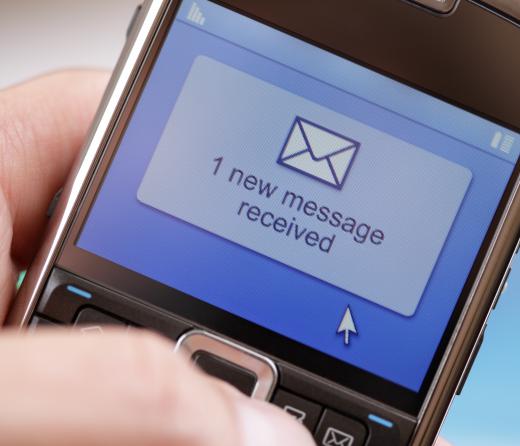 Due to the ways that they tend to be used, cell phones for teenagers should have a lot of memory. The greater the memory capacity, the more likely you are to find increasing prices. If you are not prepared to make the investment initially, select a device that has the ability to store information on a memory cardthat you can purchase later.
There are a growing number of cell phones that are designed for business users. These often have sophisticated capabilities and software that are reflected in the prices. Teenagers are commonly uninterested in these features, however, and buying cell phones that include them can be a waste of money.
When shopping for cell phones for teenagers, it is also important to have a clear idea of how responsible the teenagers are. This matters because irresponsible teens should be restricted to prepaid service so that they cannot do financial harm. Some devices may not operate with prepaid services, or some service providers may restrict prepaid users to specific models. The level of responsibility is also important because it is unwise to purchase expensive phones for individuals who will likely lose them unless the devices will be covered by insurance.
AS FEATURED ON:
AS FEATURED ON:

By: Antonioguillem

Teenagers will likely appreciate a phone with a good camera and music capabilities.

By: Antonioguillem

Teenagers enjoy texting.

By: Brian Jackson

Teenagers tend to text more than adults.

By: Andres Rodriguez

Cell phones used by teenagers may need to have a bigger data plan.